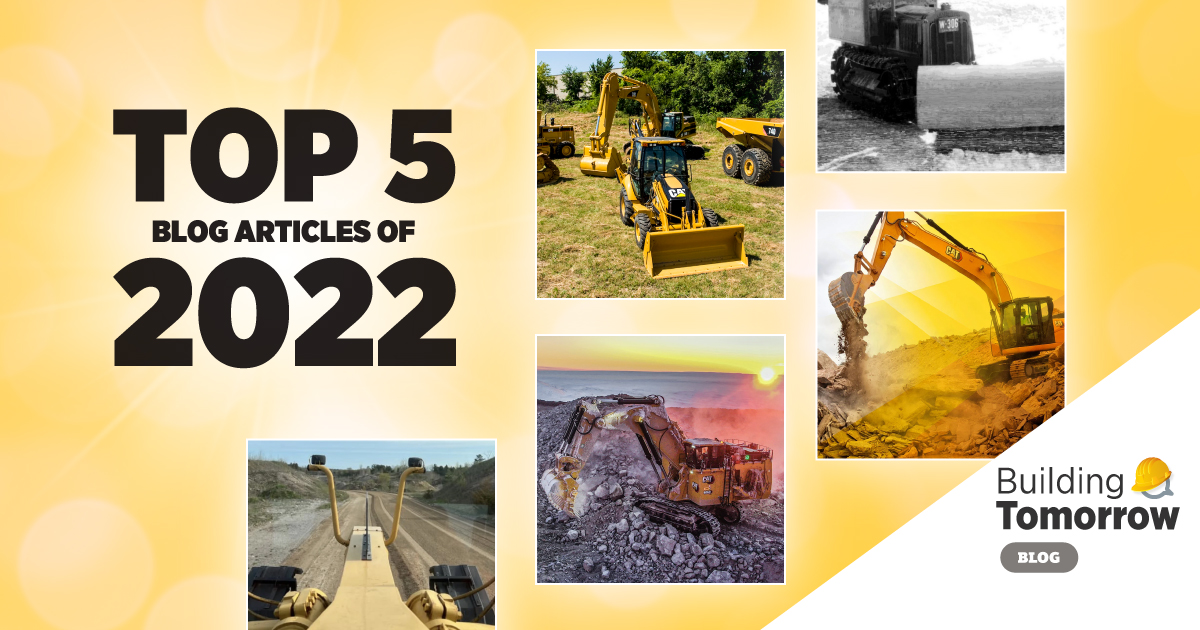 When we started the Toromont Building Tomorrow Blog in 2021, our mission was to be an important source of information and point of connection with you, the reader. Since then, we've had tens of thousands of views on articles across major industries like heavy construction, energy conservation, and mining – all thanks to you!
If you're looking to do some holiday reading, check out this list of the five most popular articles published on the Building Tomorrow blog in 2022!
We know it can be hard to part ways with machinery you've grown to love, which is why we wrote this article to help you know when it's time to move on.
By the way, if you're looking to sell, check out ToromontEquip.com, our used equipment marketplace where you can get matched with eager buyers, plus look for used machines to buy for yourself.
Whether you're looking to save on maintenance costs or want greater flexibility to bid, this popular article goes over our top five reasons why renting heavy equipment could be right for you.
Speaking of photos, we're always incredibly impressed by the pictures of Cat machines out in the wild you send.
While it was tough choosing just five to highlight in this post, there's always 2023, so if you have any photos of Cat machines on the job, we'd love to hear from you!
The archival pictures alone make this history of Caterpillar in Canada a must-read. If you're a Cat-fan and curious about what Cat has been up to since, check out the follow-up article covering 1960 to today.
In our most popular article of 2022, we dive deep into what it's like being a Mining Heavy Equipment Tech working at a Toromont Cat branch or at one of the 50 mining sites we service around Canada. If you're looking for an exciting career with plenty of upside, this post is for you.
What were your favourite articles from the past year? Did we miss any?
We're looking forward to providing even more expert advice, industry news and insight, informative articles, and a lot more in 2023. And we couldn't be happier to have you along for the ride.
If you have any comments, topics you'd like to see covered, and any suggestions, let us know!