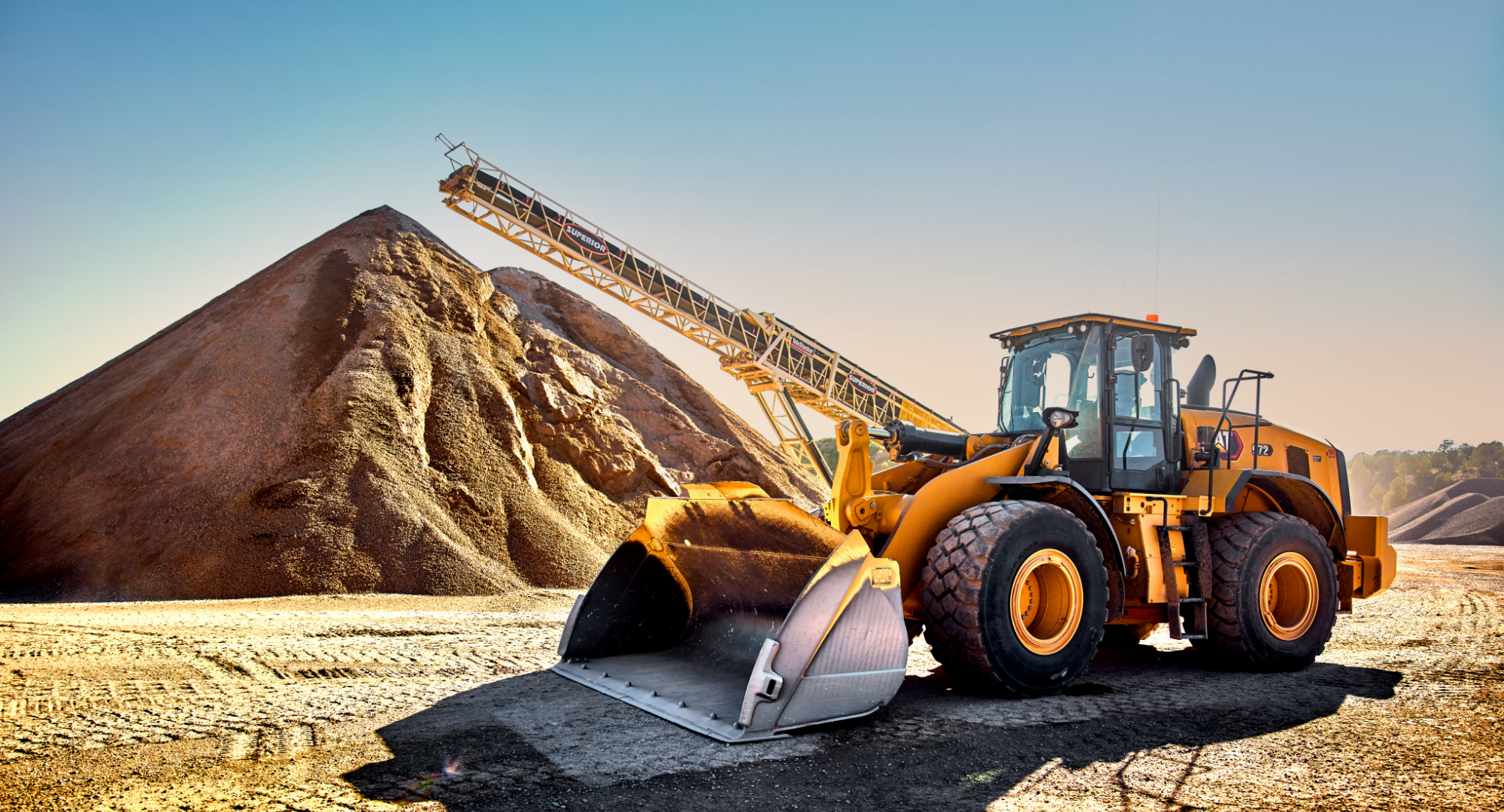 Holt Caterpillar's early 20th century agricultural heavy equipment was available in a variety of colours. As mechanics evolved, so did agricultural machines. The tractor industry underwent a period of rapid and significant innovation. This was the era of pioneers.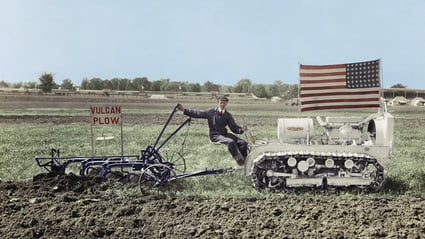 Demonstration of a Holt Caterpillar agricultural tractor, at the start of the 20th century. Agricultural display models were often painted white, as this provided a nice contrast to the colour of the earth. But white machines attracted a lot of dirt, which could conceal components, preventing proper maintenance. As such, the colour white was reserved for promotional means.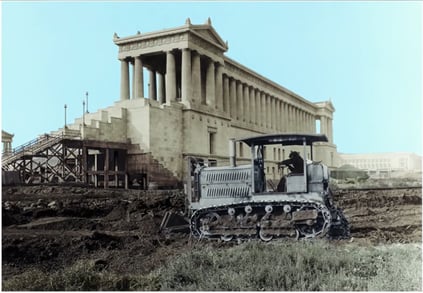 Chicago, in the early 1920s: a 10-ton Holt-Caterpillar machine in front of what would later become Soldier Field. At that time, pale grey was the traditional colour of machines.
As Caterpillar specialized in construction machinery, the need for safety became a priority. Unlike large, sparsely populated agricultural fields, construction sites and roads were packed with employees. With so many people working on and around machinery, it became imperative to focus on equipment visibility.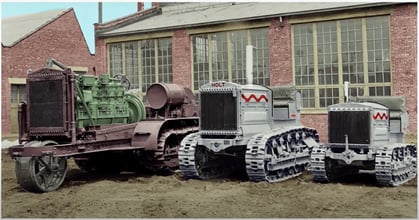 Several colours, such as white and bright red, were considered, but it was the "highway yellow" colour that made the cut on December 7, 1931, under the initiative of Mr. Ollie Sleeter, who'd been in charge of painting and hand-lettering Caterpillar tractors since 1917.
The change in colour from the standard grey that was used on most machines was initially met with skepticism. Rumours even circulated that some dealers repainted their equipment grey for fear of not being able to sell it! But eventually, the yellow colour was adopted across the board and soon made its way to Caterpillar engines and generators.
Cat adopted its own "Caterpillar Yellow" in 1979. This yellow has been associated with the brand for over 40 years.
The success of Caterpillar Yellow is so great that many brands of tools and construction equipment, such as DeWalt, eventually adopted their own yellow colour. From construction helmets to measuring tools, including construction signs and the famous yellow safety vest , yellow is found everywhere and is synonymous with safety.
It is amazing to know that Ollie Sleeter's innovative colour idea defined an entire industry! Caterpillar's focus on safety is definitely not new! One can even say it is a part of the brand's DNA, since it lies at the very origin of its iconic colour.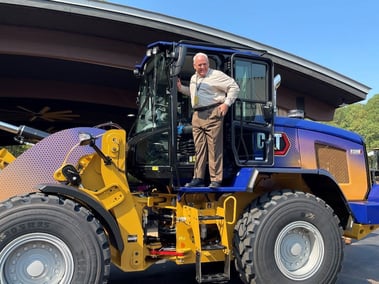 To commemorate a special event or to respond to a customer request, Cat sometimes produces models in customized colours, such as displayed with this vibrant 938th unit manufactured of the Cat 938M loader.