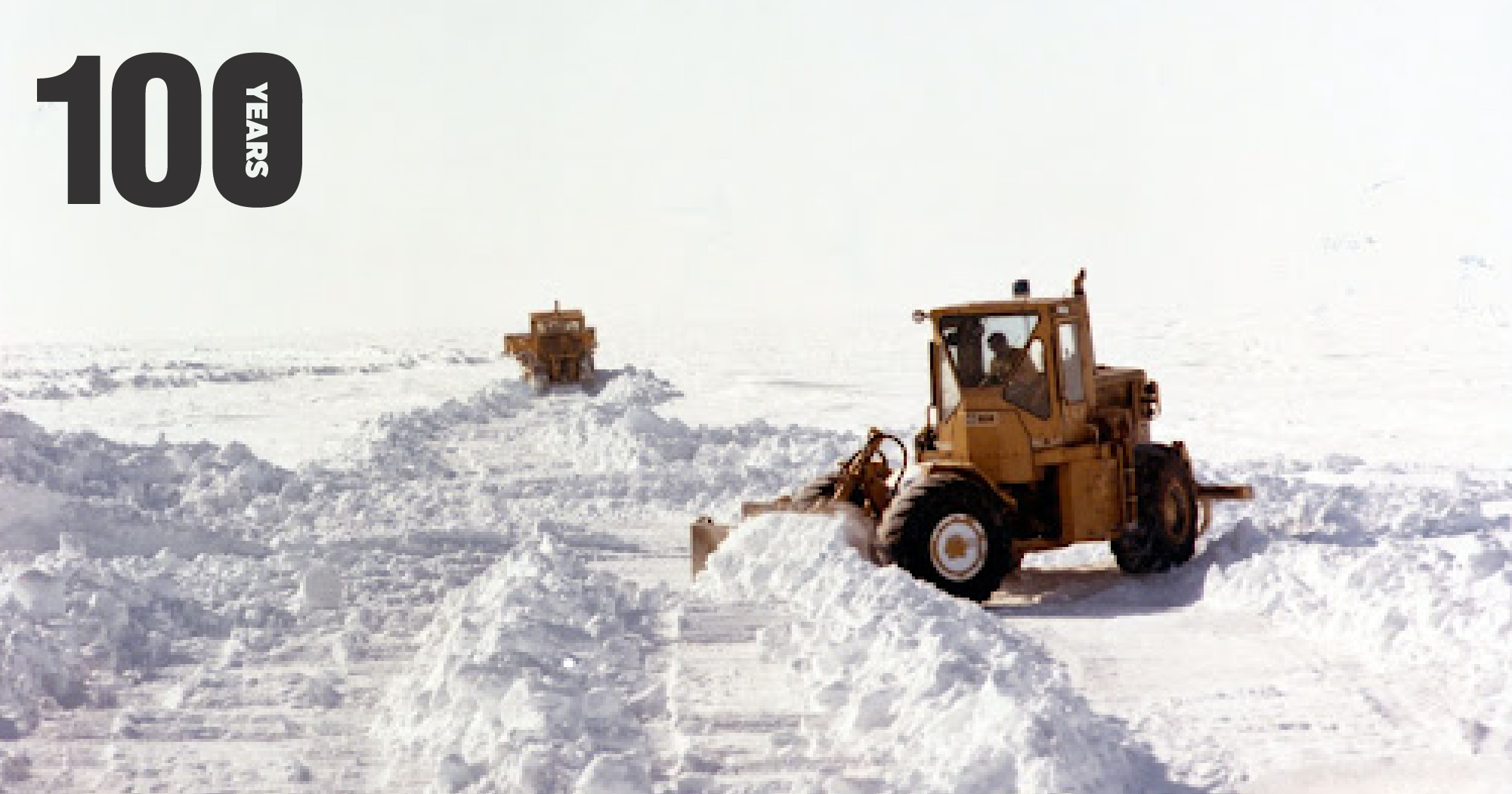 In Part 1 of our two-part series on the history of Cat in Canada, we looked at the company's humble beginnings as steampowered Holt farm machines in the early 1900s, how Cat machines helped build Canada's railways, and the introduction of the brand's iconic yellow colouring
We left off in the 1960s. Let's check out what Cat has been up to since!

The 1970s saw a global oil crisis. In Canada, Cat was on the front lines, helping chart new territory to support the struggling oil industry.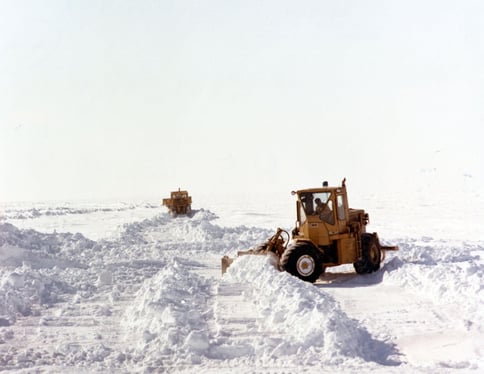 The above picture shows Cat machines building an ice road across the sea in preparation for an oil rig move in Canada.
You can see Cat D7 track-type tractors breaking up the snow, while in the distance a Cat 814 wheel loader dozer helps out by clearing it to the side.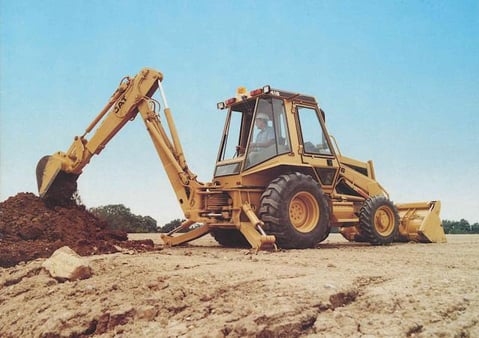 The 1980s were a period of major advancement for Cat and saw the development of the 3500 engine, plus the first backhoe loader - the Cat 416, pictured above.
These popular machines would be found on job sites all around Canada. Since their debut in 1985, the 416 Cat has helped maintain the very roads that Terry Fox ran on during his iconic run for cancer.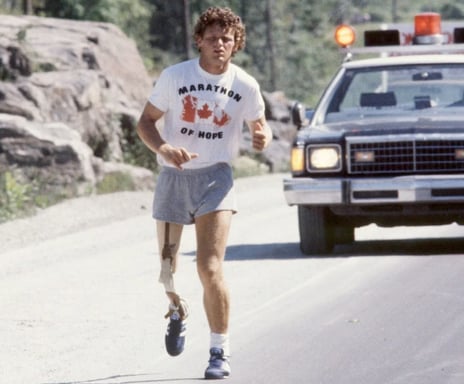 While the 1990s saw a significant slump in Canadian mining, the 2000s and on led to a major boom, with Cat machines once again leading the way.
The photo below shows a Caterpillar 769D Off-Highway Truck working Canadian mines in the early 2000s.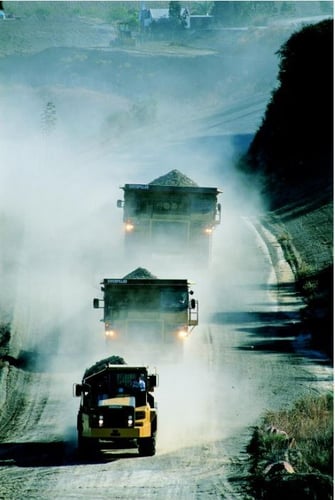 By 2012, Canada's total estimated mineral production hit $46.8 billion, with Cat machines servicing mines across the country.
Cat continues to excel in the oil and gas industry, too.
Continuing work that started in 1967, Cat machines are still working on the Athabasca Oil Sands in northern Alberta, including these trucks in 2005.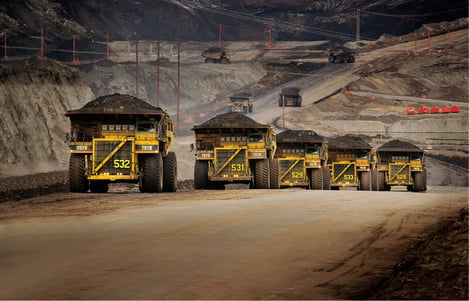 In recent years, Cat machines continued to play an important role in developing and maintaining Canadian infrastructure. In 2019, for example, Aecon Cat machinery started to work on the expansion of the 401 highway from Mississauga to Milton, Ontario. The project's slated to be completed in 2022 and will reduce traffic congestion and greenhouse gasses, and improve the quality of life for Ontario commuters.
The picture below shows Cat equipment on the scene outside Mississauga, helping build a better Canada (Credit picture Aecon).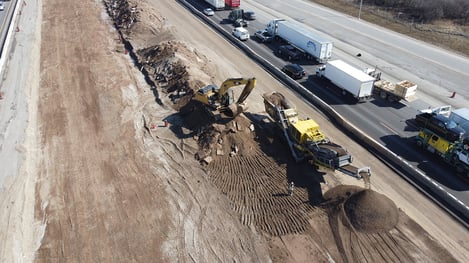 In 2010, the Canadian Federal Government published a report laying out plans for a more sustainable future.
When the report came out, Caterpillar and Toromont Cat were well-positioned to make going green a priority.
A 2022 partnership with Teck will see the Canadian mining company significantly reduce its carbon footprint - a plan that includes deployment of Cat 794 ultra-class zero-emission trucks (pictured below).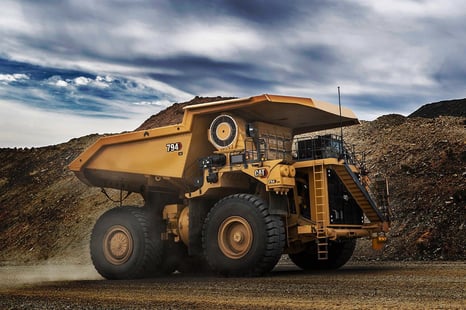 The Future
From their work in a diversity of industry to investment in top of the line technology and sustainability initiatives, Caterpillar machines continue to be an integral part of Canadian life, culture, and industry.
Toromont Cat is proud of its long history of serving Canadians as one of the country's most trusted Cat dealers.
Established in 1961, Toromont Cat acquired Hewitt Equipment Ltd, another Canadian Cat dealer originally founded in 1952, to reach a larger territory and carry on a 70 years tradition of service per excellence.
To learn more about our history as a Canadian-owned company, check out https://www.toromont.com/about/history/
© 2022 Caterpillar. All Rights Reserved. CAT, CATERPILLAR, LET'S DO THE WORK, their respective logos, "Caterpillar Corporate Yellow", the "PowerEdge" and Cat "Modern Hex" trade dress as well as corporate and product identity used herein, are trademarks of Caterpillar and may not be used without permission.