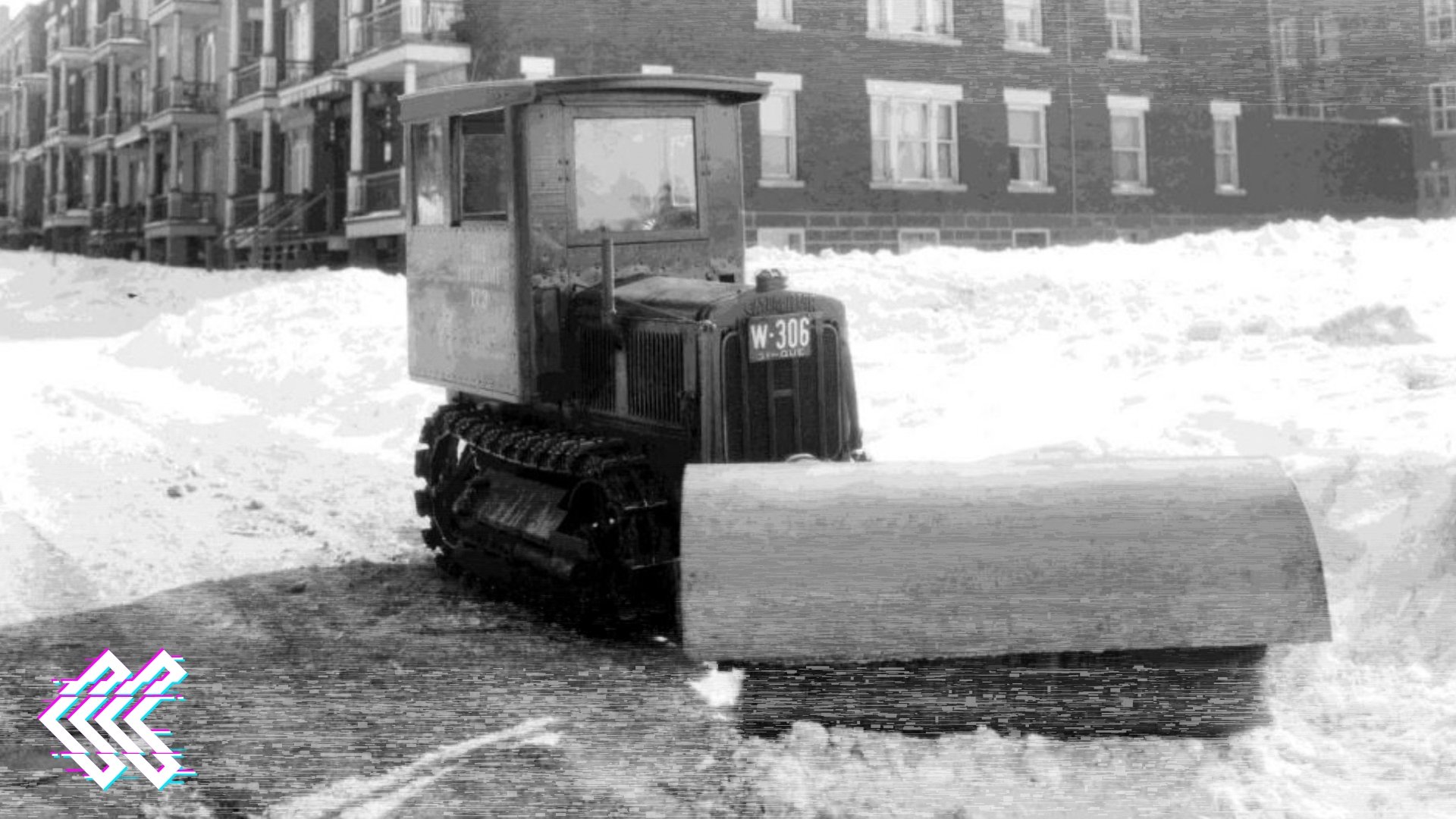 Extremes of weather, difficult terrain and giant pieces of infrastructure to build and maintain – these are the kinds of challenges Cat machines face every day in Canada. For more than a century now, Cat equipment has put solid construction, adaptability and technological prowess to work in all sorts of jobs, building the Canada of tomorrow.
Let's take a trip back in time and across Canada, following in the tracks of a few Cat machines...
This postcard from 1915, the first known photo of a piece of Holt (later called Cat) equipment in Canada, shows a tractor pulling plough through a field in "Western Canada," probably in Alberta.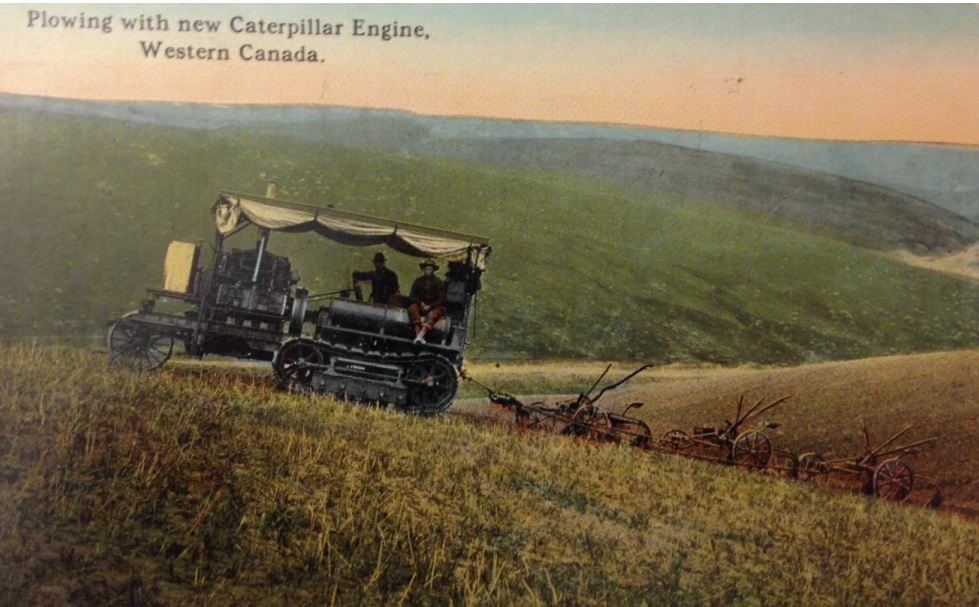 Now we're in 1923, and this five-ton Holt tractor is clearing a park in Montreal, Quebec, the day after a snowstorm. Note the lack of a cab! Holt tractors were grey back then; the "Caterpillar yellow" would only appear later. To learn more about Cat's iconic yellow, check out our article Where did Caterpillar's trademark yellow come from? (toromontcat.com)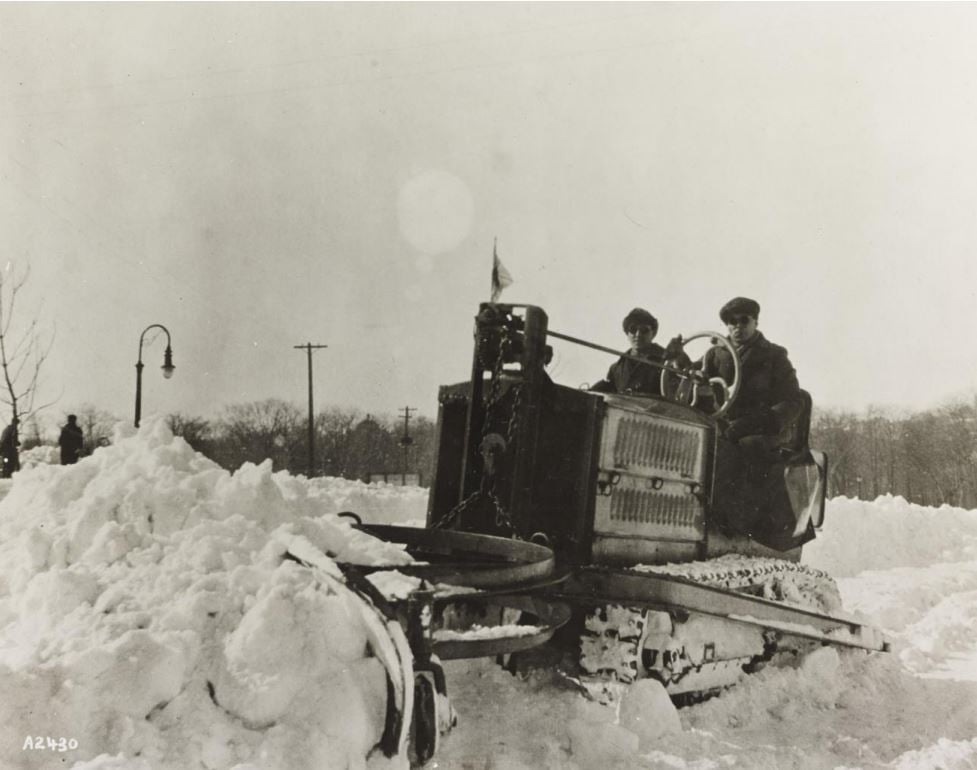 Another Montreal winter. Here we're in the borough of Outremont in 1931, and this Caterpillar Model Ten now boasts a cab. Cat equipment continues to grow in specialization, with increasingly powerful machines adapted to a wider range of jobs.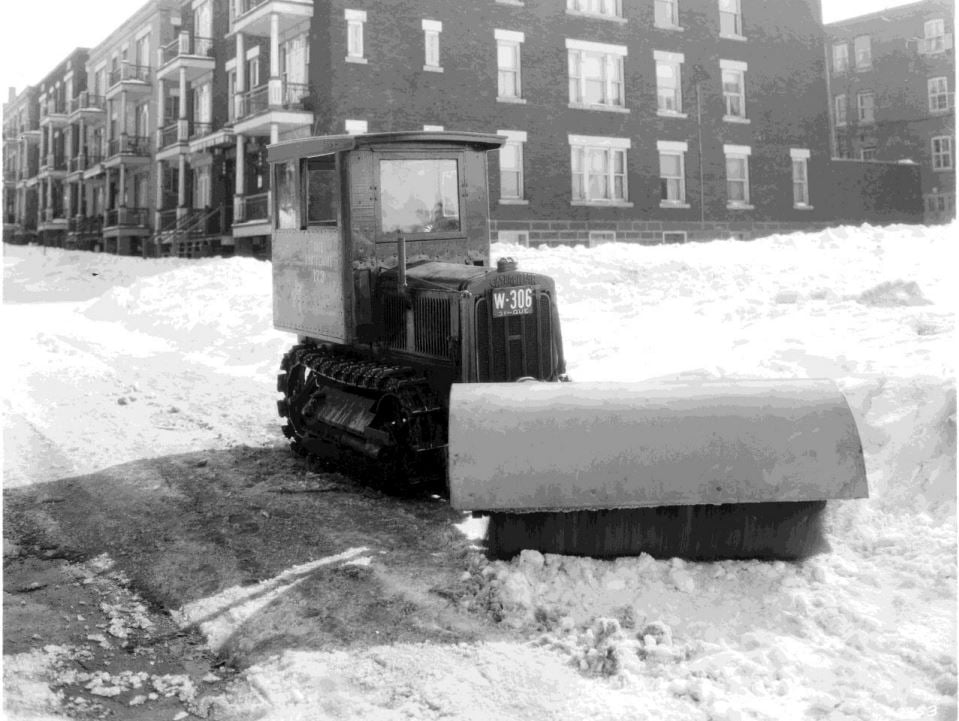 Cat equipment has always played a vital role in maintaining and building Canada's infrastructure, and we don't just mean roads and bridges. Here, a Cat Model Ten is clearing snow alongside a Canadian National Railway track in 1932.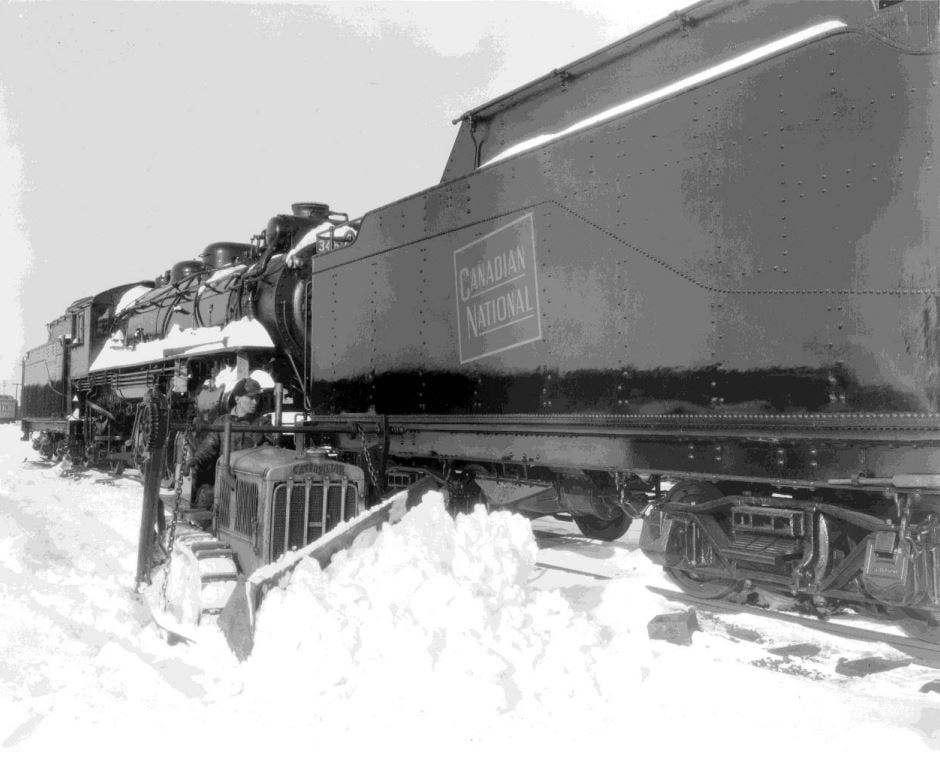 In 1935, this Cat 40 (hp) Laplant-Choat is compacting coal in layers to prevent oxidation and spontaneous combustion. Note the water-filled, 6-foot-wide, 30.9-inch-diameter drum. Fuel consumption at the time was 1.2 gallons of diesel per hour. Back then the hourly cost of operating this equipment was $1.26, including the operator's wage!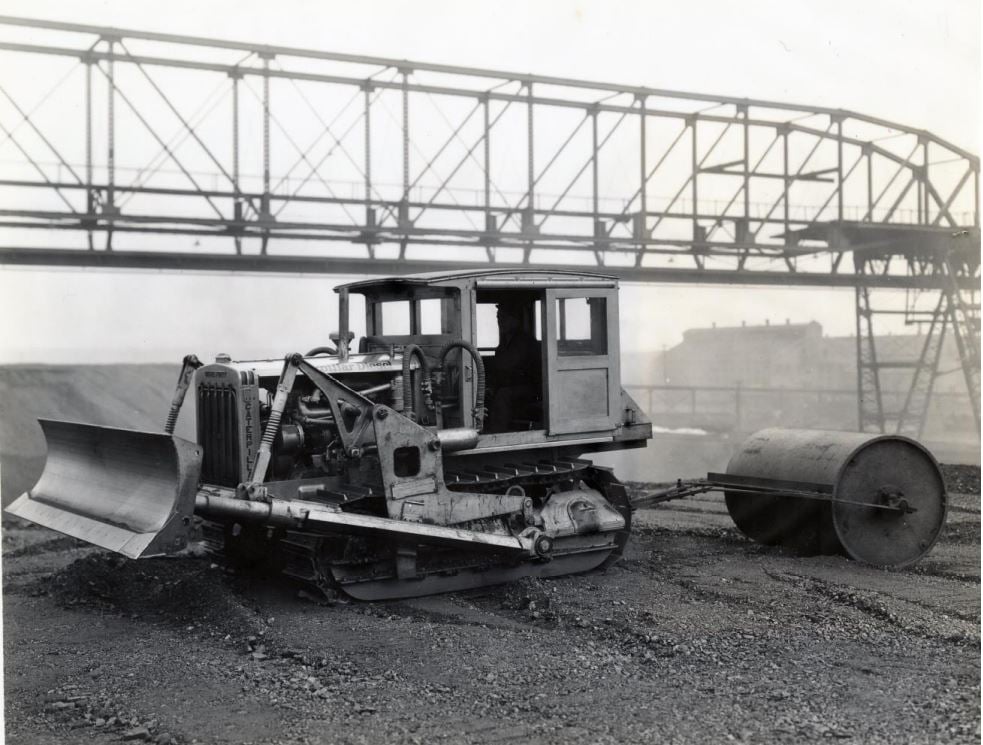 In 1954, this Cat D8 tractor is opening up a logging road through rugged, rocky terrain 15 km west of Port Alberni, British Columbia. It's a scene that may well have been repeated thousands of times across Canada over the past 75 years!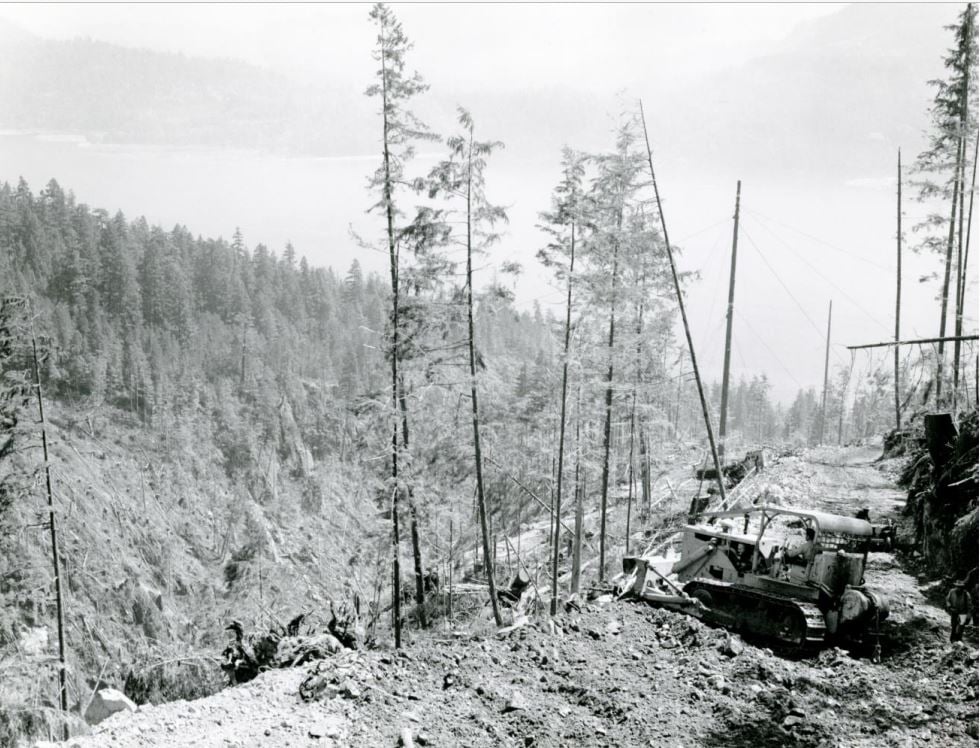 Cat equipment has played a key role in construction and development over the past century. When we say Cat is building tomorrow, these photos are living proof, and today we see this even more clearly, with the ubiquitous Cat yellow visible on worksites of every size.
Many thanks to Lee Fosburgh and the Caterpillar Archives, who agreed to share with us these unique and treasured moments in the history of Cat.
© 2022 Caterpillar. All Rights Reserved. CAT, CATERPILLAR, LET'S DO THE WORK, their respective logos, "Caterpillar Corporate Yellow", the "PowerEdge" and Cat "Modern Hex" trade dress as well as corporate and product identity used herein, are trademarks of Caterpillar and may not be used without permission.