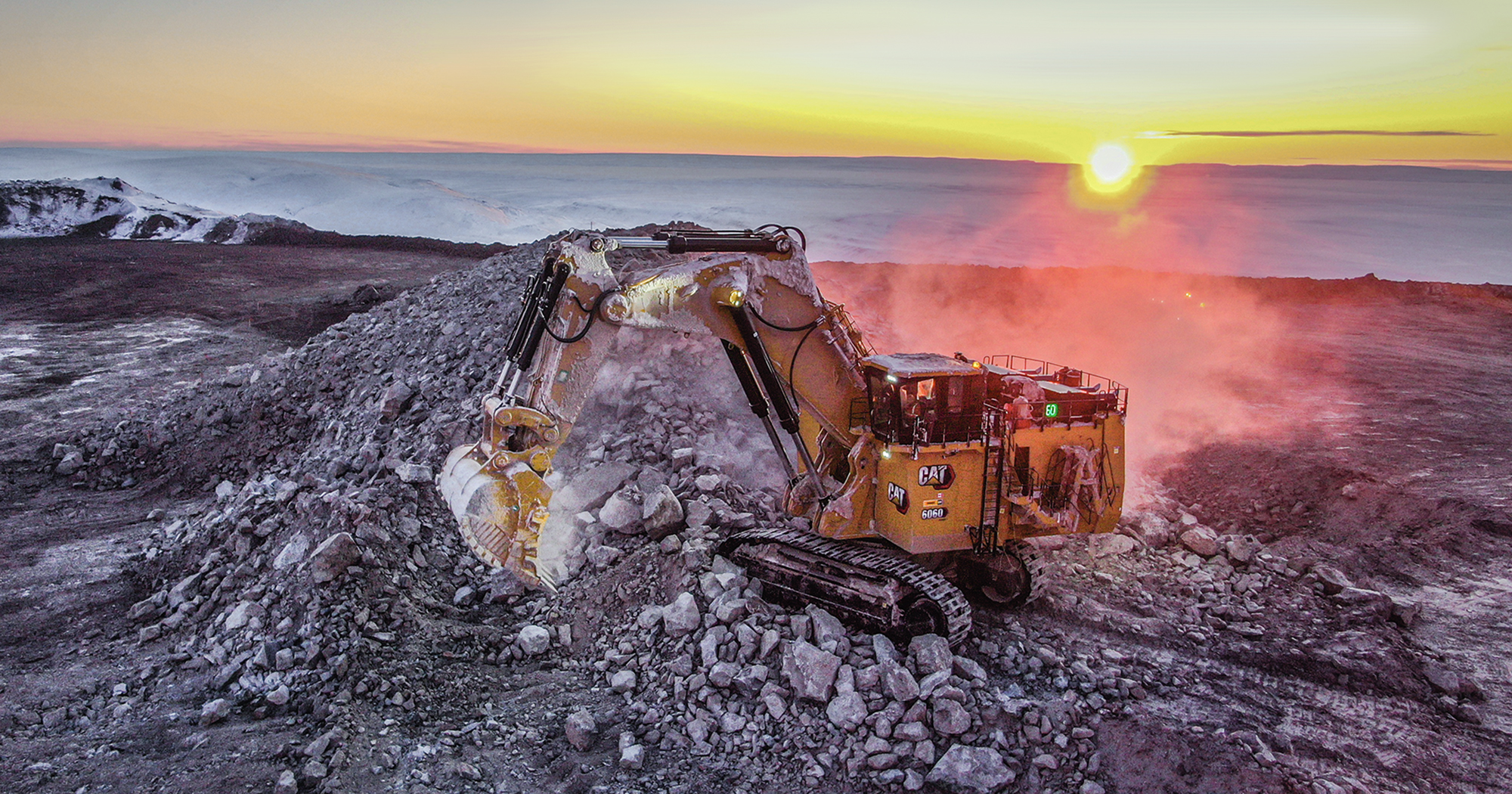 Mining is a big deal in Canada and for Toromont Cat. With nearly 200 mining sites that extract 60 different ores and metals, we are a key player when it comes to mining activities. Digging, crushing, and transporting such a huge amount of material requires durable, powerful equipment. For these tough jobs, Caterpillar machines are the obvious choice.
The majority of Canadian mines are located in remote regions or in the Great North, both of which represent significant challenges. To understand the sheer amount of work and logistics involved to operate on these sites, we can look to two classic Cat mining machines: the 793 mining truck and the 6060 excavator. The Cat 6060 excavator can hold a whopping 61 tons in its shovel, while the Cat 793 truck can hold up to 230 tons in one load. The 793 truck alone measures approximately 45 feet long by 22 feet high, which is the equivalent of a large 3-story house! Bringing these massive machines to a mining site and maintaining their operation is no small feat.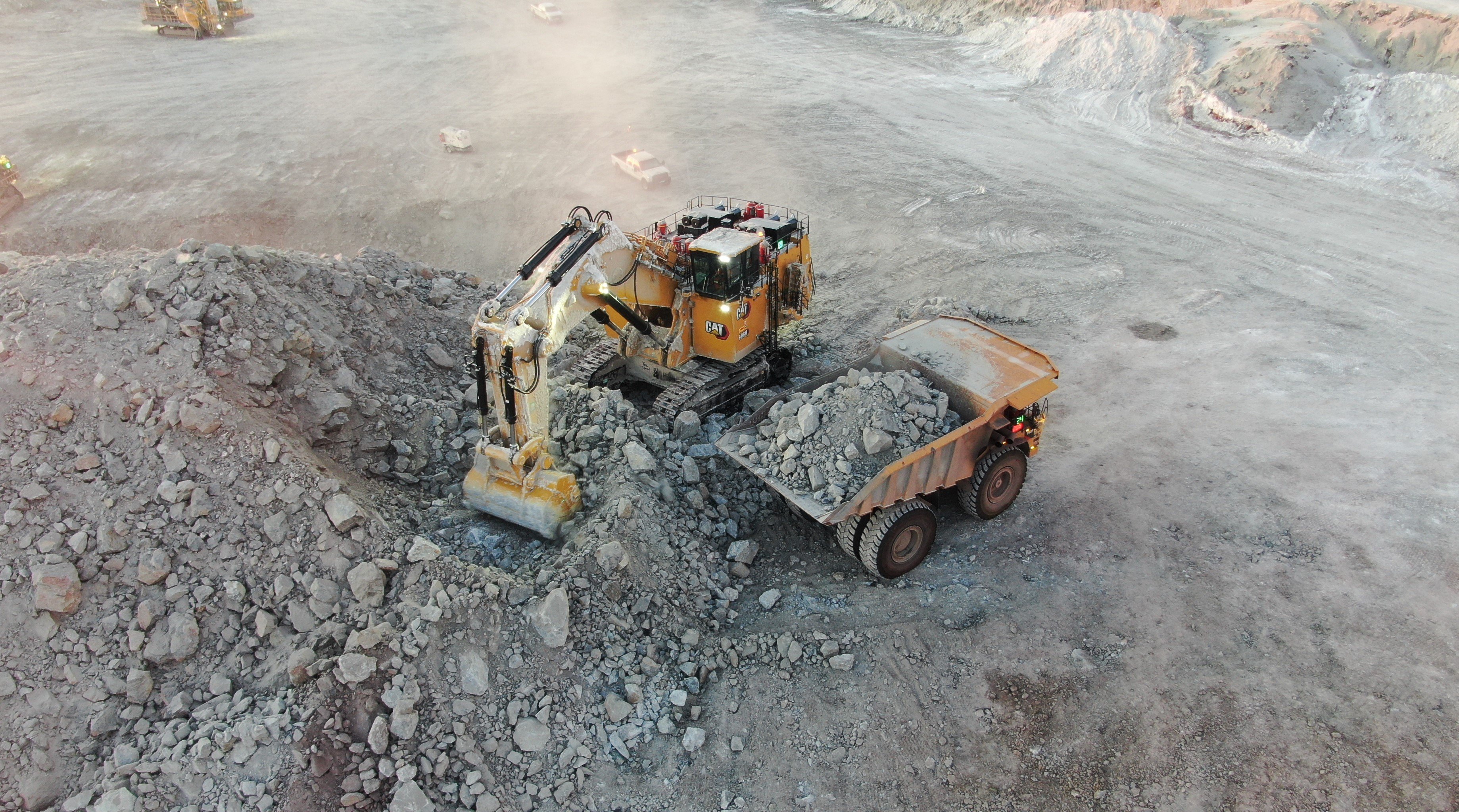 Did you know that most machines are disassembled for transport and then reassembled on site by heavy equipment technicians? When we work with our partners on their mining projects, we must consider the complex logistics that are required to not only supply the Cat machines required for the job but also maintain their operation on the site. This includes, among other things, having a strong team of technicians who can provide the necessary maintenance these machines need to operate at their full capacity. Whether it's regular maintenance, parts changes, troubleshooting or repairs, these technicians must do their job efficiently and have everything they need on the site. Mining equipment operates continuously with rotating teams of operators and in often extreme conditions (freezing temperatures, dust, mud, salt water...). Needless to say, the notorious strength and durability of Cat machines is constantly put to the test on mining sites.
For bigger mining projects, the equivalent of an entire Toromont Cat branch, with a workshop and parts warehouse, is deployed on a partner mining site, and our mining heavy equipment technicians work there on a 2- or 3-week rotation. These technicians are transported to the site (most of the time by plane), where they will be housed and fed for the entire length of their rotation (or they'll receive an allocation).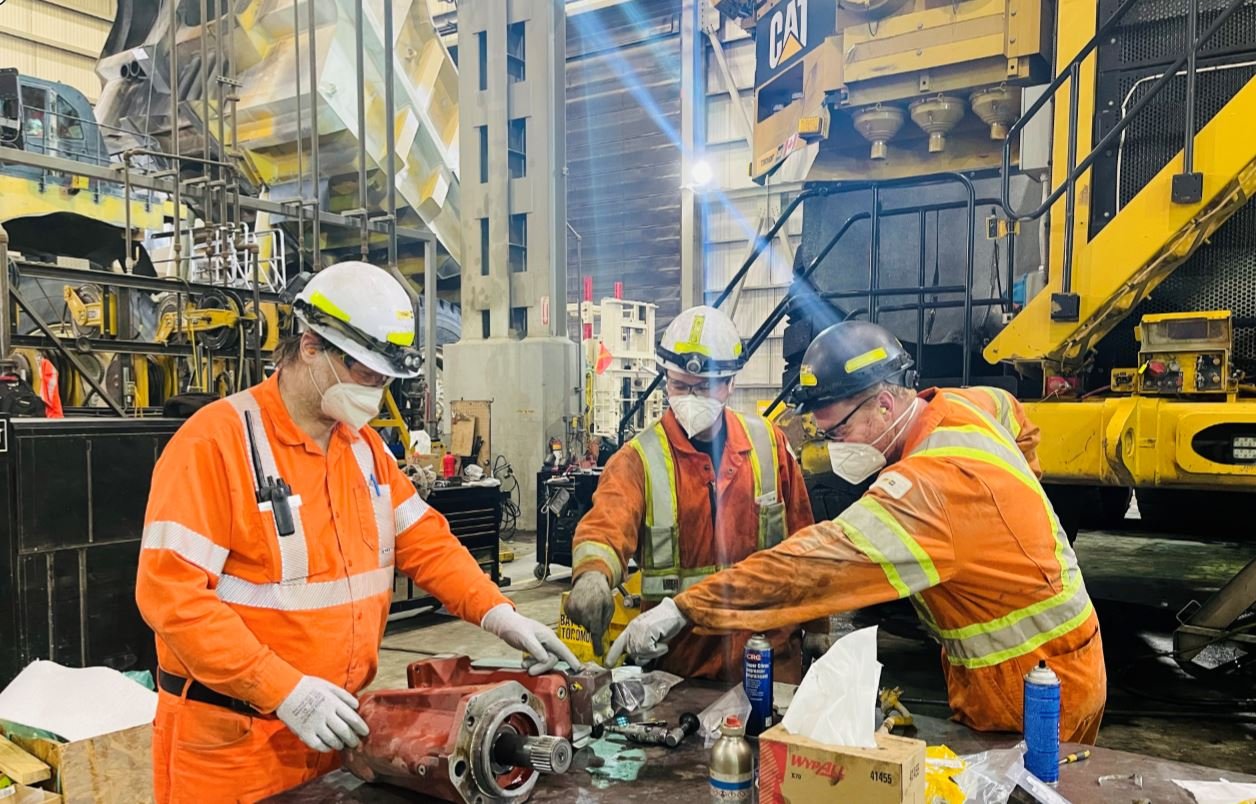 While on site, mining heavy equipment technicians get the opportunity to work on amazing machines, both in terms of their size and integrated technologies. To get the job done, these technicians must demonstrate problem-solving skills and teamwork to meet the challenges that arise. Both Toromont Cat and mining industries have very rigorous safety standards and procedures and safety is always the priority. Technicians also have the chance to see these monstrous operation sites in action and admire breathtaking landscapes!
As illustrated in these photos courtesy of Mary River mine in Baffinland, the mining world is one of extremes. Working on a mining site means a few weeks of exhilarating experiences, and when it's all done, free time at home for personal hobbies or different adventures!
Is that calling you? Our mining team is looking for heavy equipment technicians (with at least 3 years experience on heavy equipment) to work on rotation (fly-in / fly-out).
The Toromont Cat Mining team = more than 450 employees (from which 265 are heavy equipment technicians) all working together from our branches or from one of the 50 mine sites we are present at to offer all our mining customers, everywhere in Canada, an outstanding service.