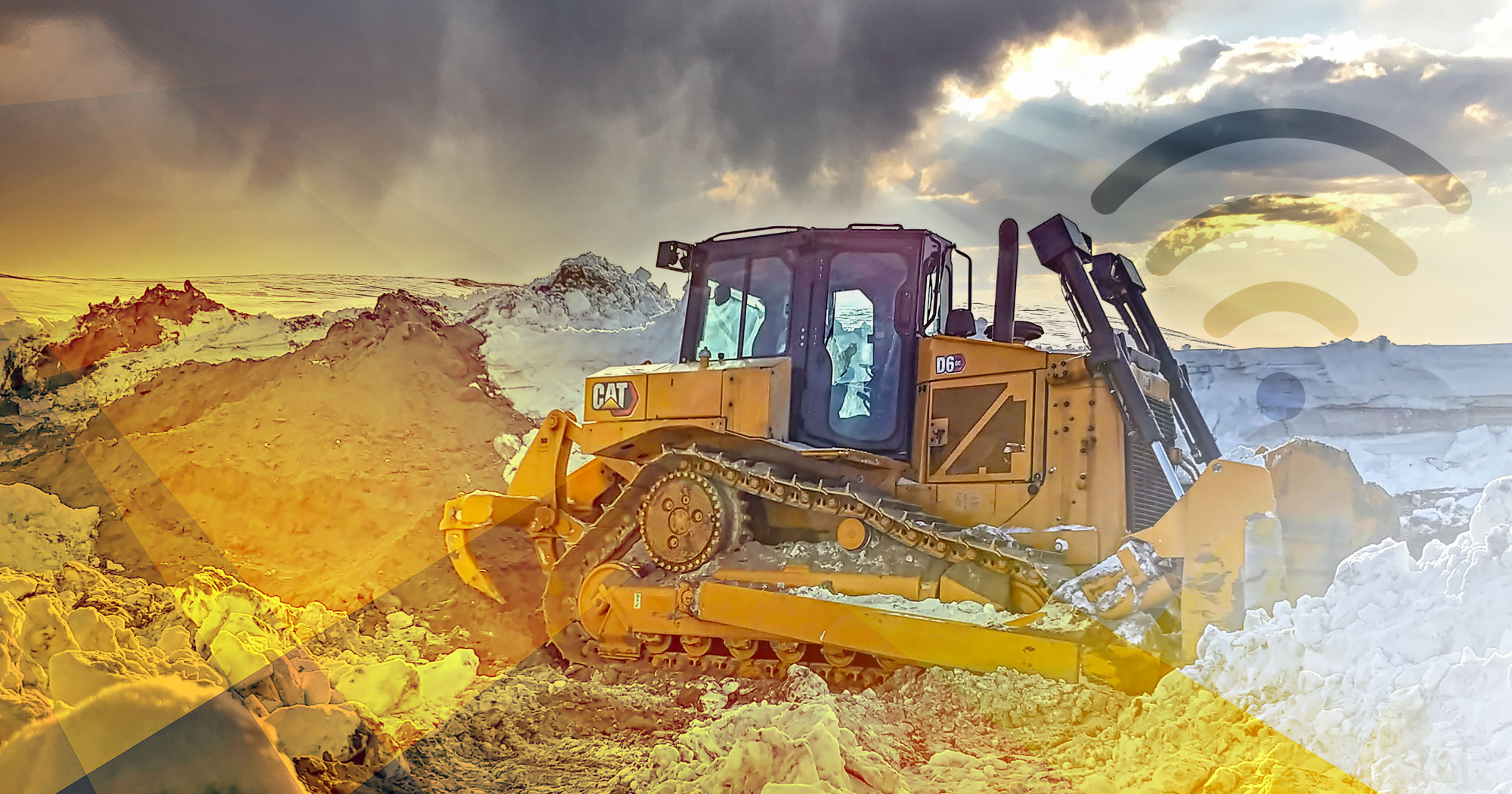 The past ten years have seen major technological evolution in the construction industry. So much so, that companies who've adopted these latest systems find themselves with a distinct competitive advantage over those who've lagged behind. Doug Wilson, Toromont VP Digital Services has had a ringside seat as this tech evolution unfolds. He shares his observations and even makes some predictions as to where technological change is taking the industry.
Telematics, the next new thing in construction
The majority of construction vehicles now come equipped with dozens of sensors and are Internet of Things (IoT) ready. Thousands of real-time data readings are now available on just about every vehicle component. What's more, cellular networks are more powerful and more extensive in outlying areas – including underground – which lets equipment owners have a continuous picture of how their machines are operating. According to Wilson, the sector that will undergo the most change in the years ahead is telematics. "In addition to telematics, equipment manufacturers are investing heavily in control technologies and remote diagnostics that help operators run efficiently and safely."
Better management of tomorrow today
Another field where technology could truly reach its full potential is analytics and machine learning. "Telematics data has been available for some time, but the tools needed to analyze the numbers are still evolving rapidly," says Wilson. "By combining telematics data with things like work order and repair history, environmental factors and data on component performance, we're now able to provide reliable insights into opportunities for preventive maintenance, model recommendations and operator training. These insights can be ingested directly with our customers' management processes through digital solutions."
Arguments that carry real weight
With this new arsenal of digital tools, Toromont's customers get information on their equipment at the time and place where they need it most. "The most expensive piece of equipment in the world is the one that fails unpredictably on the job site," says Wilson. The cost of idle workers, potential timeline penalties and last-minute arrangements is all very high. "Our customers expect us to help them ensure that happens as little as possible." Toromont offers its customers the technology, tools and services needed to monitor equipment health and usage and offer robust preventive maintenance programs to keep their machines running smoothly. According to Wilson, the cost of this technology is falling quickly and the tools needed to treat the data are getting more and more powerful. The economic argument for onboard technology in heavy equipment has never been stronger. "Companies who do not adopt these technologies will quickly find they are not as efficient and will not be able to compete effectively in their markets."
Artificial intelligence as a management tool
Today, technology is an integral part of the operations of any world-class construction company. It lets managers obtain real-time data on multiple fronts, from the most basic fuel consumption figures right up to more complex data on the condition of the equipment, even providing insight into operator behaviour. Equipment manufacturers use this information to continuously improve fuel efficiency and ergonomics in their designs.
"Combine this with evolving machine control and remote diagnostics and repair capabilities and we have a powerful set of tools to help our customers to optimize their fleet availability and maintenance costs and keep their operations as efficient as possible," Wilson explains. Algorithms analyze all this data and can trigger recommendations and adjustments to optimize their operations on a daily basis. "As these algorithms get smarter and people in the industry become accustomed to relying on them, additional insights will drive longer term strategies around things like fleet mix and rent vs. own decisions – allowing our customers to maximize their return on assets and grow their businesses."
Partnering in the tech revolution
According to Wilson, a number of technologies currently in use elsewhere will be very promising as they are adopted by the construction industry. For instance, drones used to monitor open-pit mines can be used to help plan workloads and assess safety risks. "I also think autonomy will play a bigger role in the future. Similar to the automotive industry, even semi-autonomous applications like driver assist are standard features on new equipment." All this technology produces and uses data. "I think we will see big changes in the industry as these existing technology capabilities are combined with powerful Machine Learning and analytics tools to create a layer of services that construction operators will leverage to compete." By automating the majority of the daily decisions and adjustments regarding the equipment, construction company owners can focus more on growing their businesses. In this sense, "Toromont is very focused on how we can leverage these innovations through our digital tools to provide our construction customers that increased value every day," Wilson says.