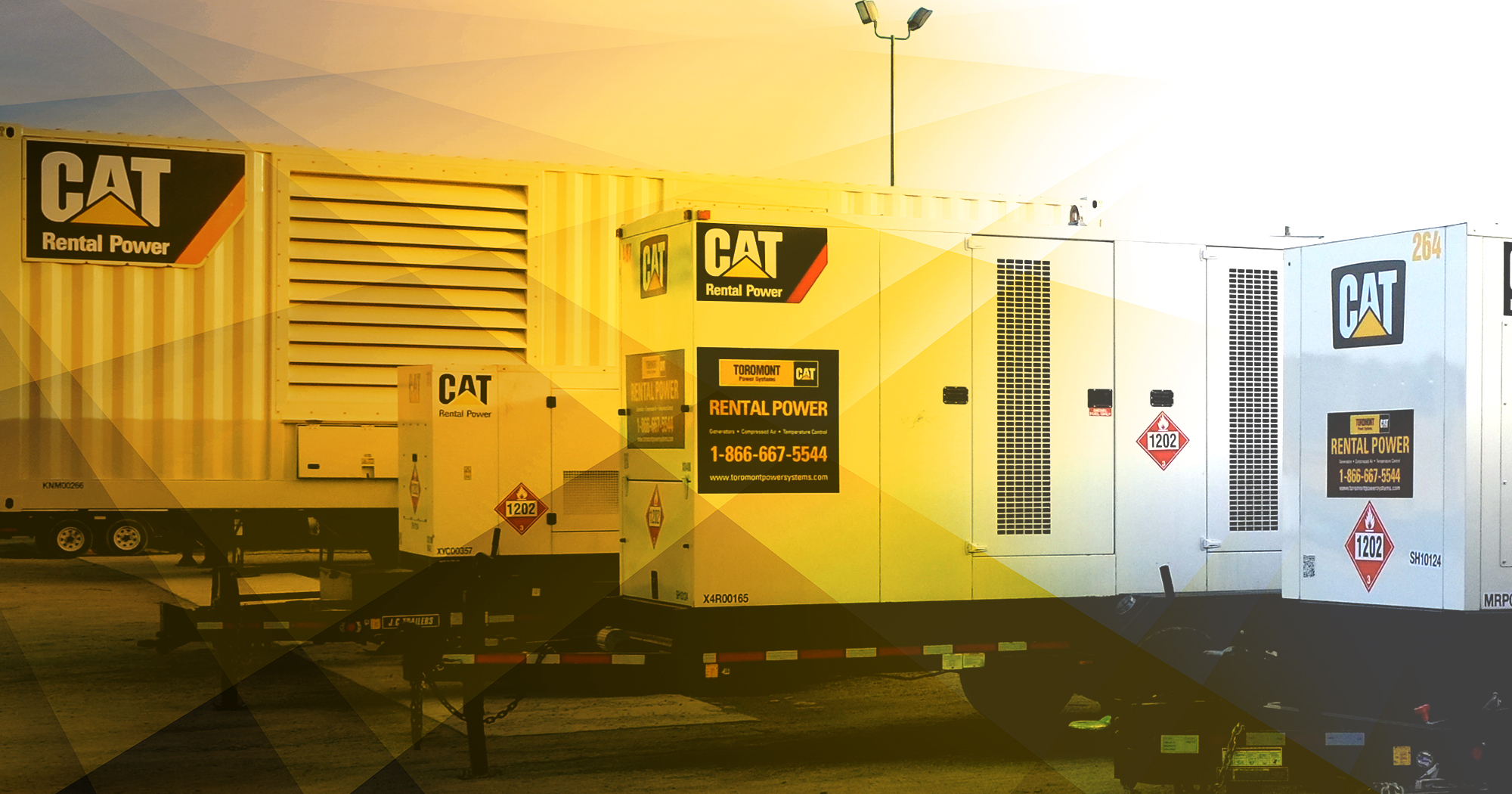 Get your practical guide and checklist to restore electric power and protect your business during an outage.
When the power goes down, you want it back - fast. Preparation for power failure is a must, and a contingency plan is an essential tool that can save you a lot. With a solid contingency plan in place, you'll know what to do and whom to call to restore your power as soon as possible, to keep your business functioning and your revenue stream flowing.
Toromont Cat Power Systems has put together free downloadable Emergency Power Checklist and Planner to guide you and your team and help you through the basic steps of building your contingency plan. Check out the checklist we put together to help you cover the key elements quickly and easily. We are also happy to assist you with your planning if you wish to take it further and our team can build you an action plan based on your specific equipment and operations.
A good power rental supplier should be able to help you:
Plan effectively to secure rental generators
Save time and money during scheduled shutdowns
Act quickly during emergency outages
Develop a plan or refine the temporary power strategy you already have in place
Conduct a dry run
A simple checklist is a good first step, it will help you identify things like the critital systems that should be power in priority, how much power you require to function, who should be your key responsible persons to overview the different elements of an emergency plan...
If getting back power quickly is critical for your operations, our rental power team can help you set up an automated back-up system or build you a full custom contingency action plan so Toromont Cat can equip you or show up with exactly what you need when there is an outage. Rely on our team of expert to think of everything and put everything in place for you so you are always ready no matter what happen with your power.
Get ready now :
or visit our website to get the full free Rental Power Planner.