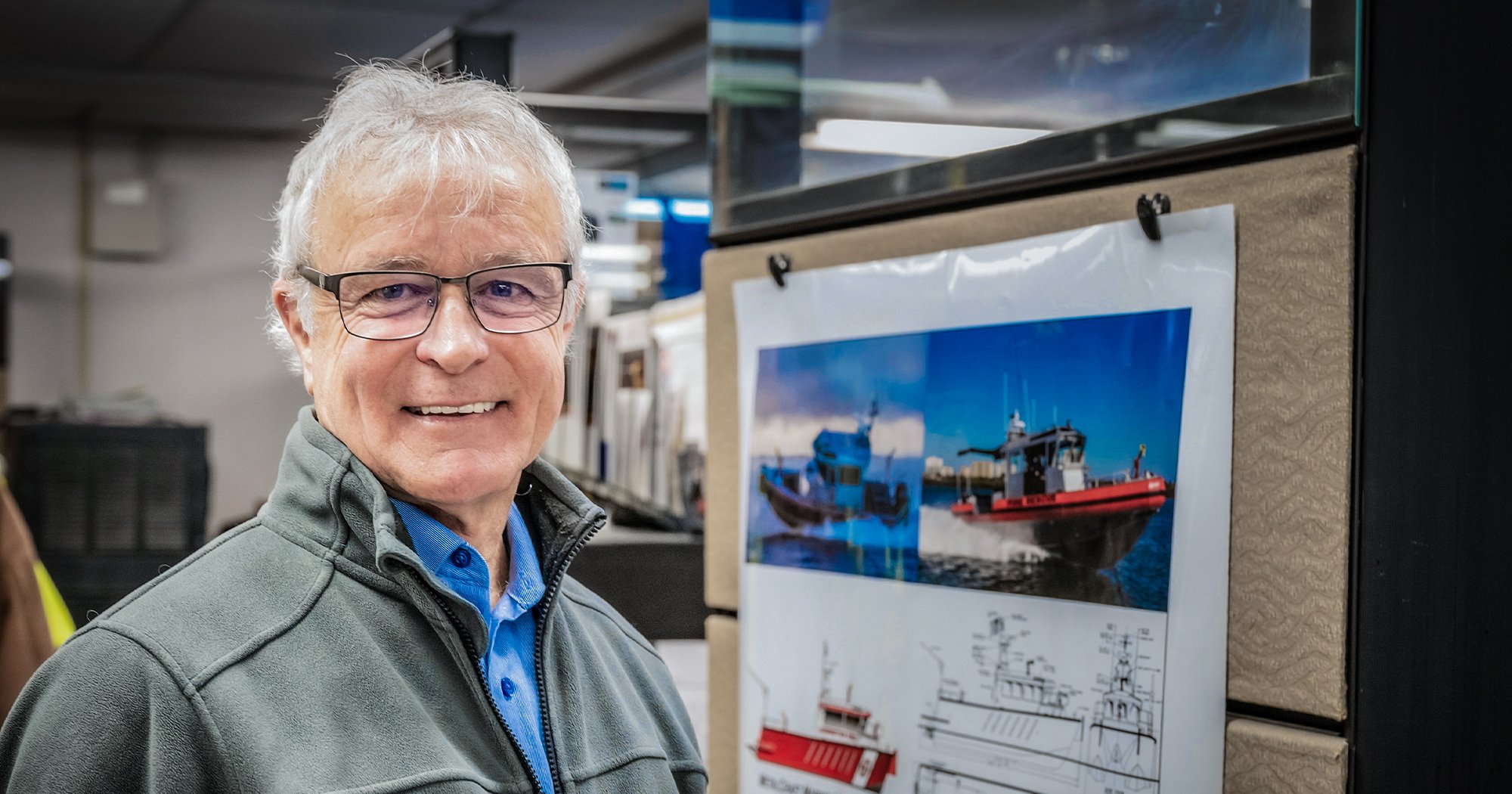 Which marine engine does MetalCraft Marine choose for its high-speed fire boats, patrol boats, and work boats? The Cat® C18 Marine Engine — every time.
We interviewed contracts manager Bob Clark, to find out why his company loves and recommends C18 engines. He began by telling us about the latest project where the C18 exceeded expectations.
"The most recent was our Corpus Christi Firestorm 70. The Firestorm 70, we have really no competitors in the marketplace for it. And it's a 70-footer, but it goes 45 knots with CAT C18s at the 1136 high output rating. The boat for Corpus was at the 1000 horsepower rating because they were looking for a longer warranty and they bought the extended warranty. We sailed it to Corpus Christi, Texas ourselves — 2901 nautical miles — and there was not a glitch in those CATs."
That reliability keeps MetalCraft Marine coming back to Caterpillar for engines.
"Because we know they won't have a problem. We call out that to every customer. The C18 is a bulletproof engine. It is not going to fail. They're expensive, but they are super dependable. You can't beat it for dependability and longevity."
When asked if he recommends CAT engines to other customers, Bob told a story about speaking with a head mechanic at a presentation in New York City, who asked why he likes Caterpillars so much.
"Well, having oversized components – bigger, better, stronger, longer-lasting – all of those things add up to a boat that doesn't break down. Caterpillar does that on its engines."
Thanks for the kind words, Bob. We're proud to provide reliable engines to boats that MetalCraft Marine's customers rely on to do such important work.
Are you in the market for a marine engine?