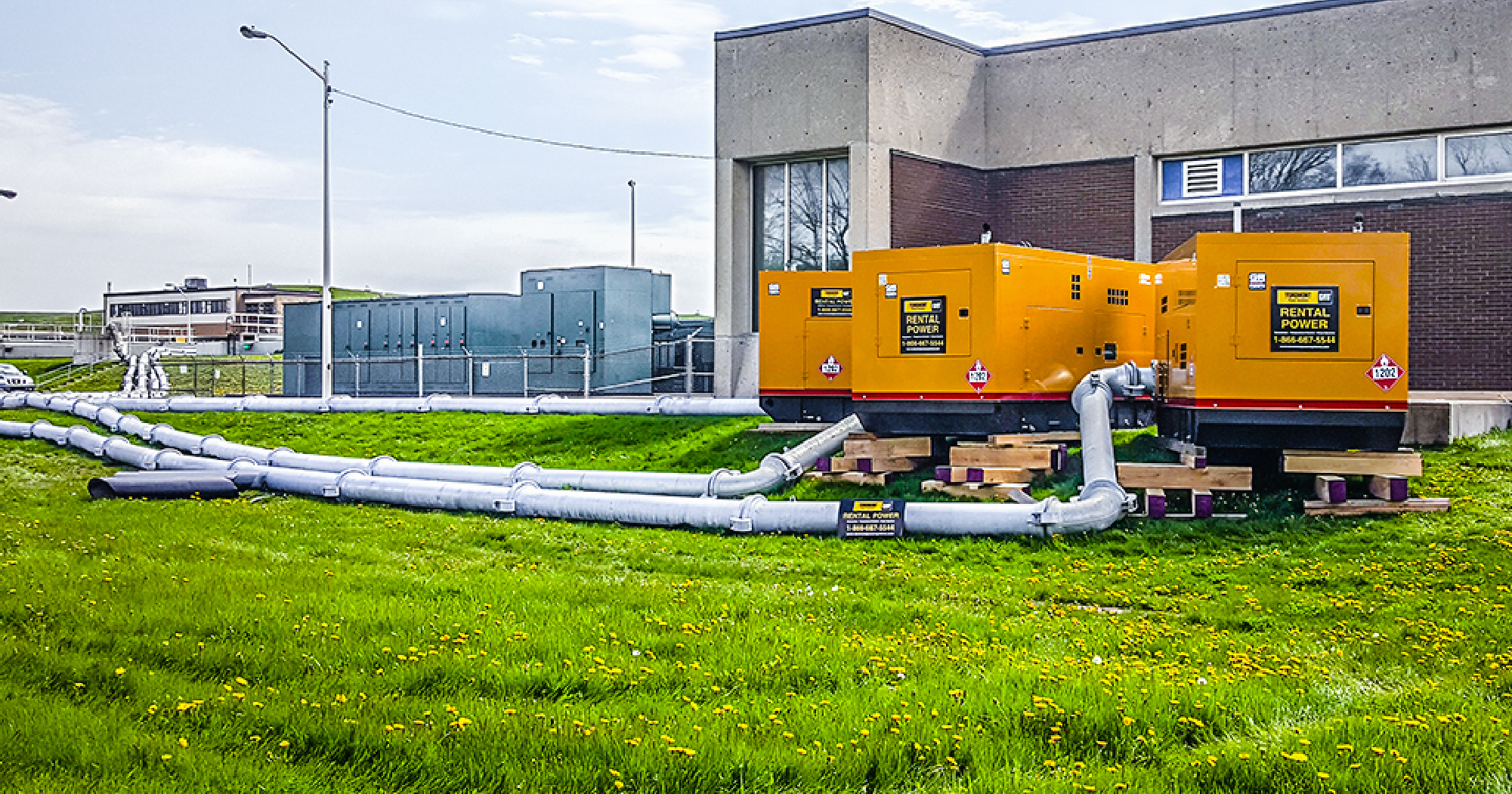 Toromont Pumps Systems specializes in the design, installation, calibration and maintenance of pump systems from A to Z for all needs.
From temporary rental installations to permanent infrastructure upgrades, Toromont's pumping expertise covers industries as diverse as water treatment, mining, construction and agriculture.
The pumping experts at Toromont Cat and Battlefield (for Quebec and the Maritimes) offer customized, turnkey solutions and top-brand equipment. This internationally renowned brand with proven reliability offers an impressive variety of pumps in various configurations and capacities.
An example of this know-how is the installation – in just three weeks – of a temporary system of seven pumps powered by Cat generators and connected by 3,500 feet of piping at a wastewater treatment plant in Ontario. The temporary result is as efficient as the plant it replaces. It is capable of not only splitting the average flow into two streams, but also handling peak flows of up to 171,000 cubic metres per day while workers at the plant perform critical repairs and upgrades.
Watch this video to learn more about this project by Toromont Pump Systems, a temporary pump installation to operate a wastewater treatment plant during repairs and upgrades.
For more information about Toromont Pump Systems, visit call us at 1-877-596-4361.