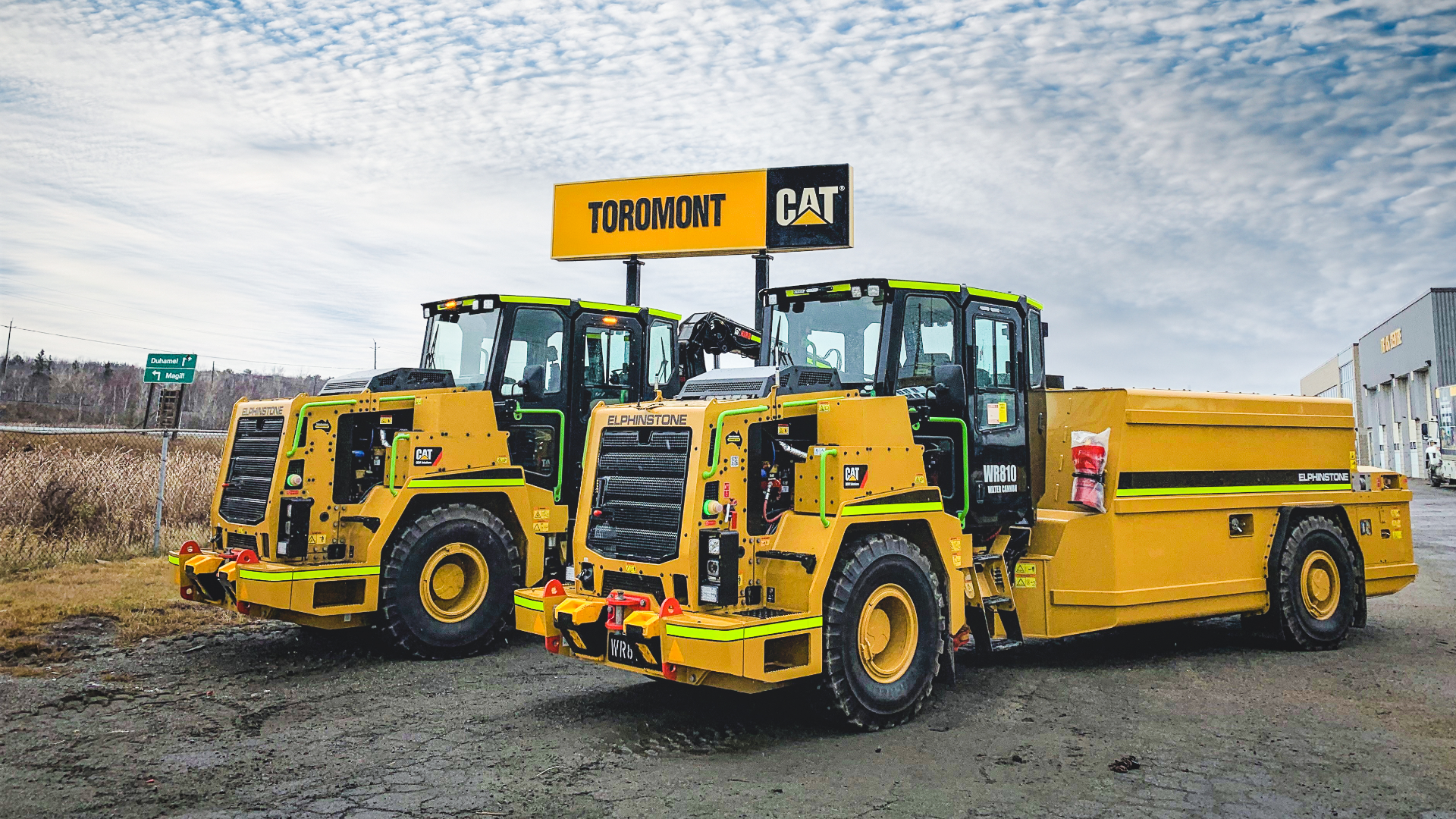 Toromont is thrilled to have Elphinstone back in its product catalogue!
As Elphinstone's first North American distributor, Toromont's relationship with the Australian mining equipment manufacturer goes all the way back to the 1980s. Today we're renewing that relationship and Canadian mining companies are definitely going to reap the benefits, both now and far into the future.
Digging into history
The story begins in the mid-1970s when Dale Elphinstone started modifying Caterpillar® machinery, adapting and equipping it for mining-specific applications. In the 1980s and 1990s, Elphinstone was a driving force in the LHD revolution, with the game-changing Load-Haul-Dump vehicles driving down operating costs while boosting productivity to new levels.
The two manufacturers were a great fit, with the legendary reliability of Cat components providing the perfect platform for Elphinstone's mining specific technology and capacity, a combination that continues to push the underground mining equipment envelope after almost 50 years of partnership. Elphinstone's new line of underground utility equipment is pushing it again with new functionalities, Cat Tier 4F clean engines and advanced development in future battery electric drive (BEV).
Parts already on the shelf
Toromont Cat and Elphinstone have strong compatibility, as well. As a recognized Cat OEM, Elphinstone's mining equipment uses the same parts as Cat equipment, so mining companies enjoy high reliability and availability when it comes to securing replacement parts. For example, the WR810 platform is 86% Caterpillar by total part count, leveraging Toromont's existing product support infrastructure and inventory.
Servicing Elphinstone means servicing Cat
Elphinstone utilizes Caterpillar OEM Solutions for powertrains and other major components, the WR810 shares performance-driving technologies with reputable Cat production models such as the 962 wheel loader and the 725 articulated dump truck. Elphinstone has taken the production capabilities of these workhorses and fit them into an underground form factor that the Toromont Cat service team knows by heart, helping you to maintain and service them easily.
Adding to Cat's renowned bulletproof reliability, Elphinstone machines come with a 12-month Caterpillar and Elphinstone factory-backed, unlimited-hour warranty, an added reassurance that provides greater customer peace-of-mind in cost-sensitive production environments.
Toromont Cat is very proud to collaborate once more with Elphinstone to offer its new line of underground mining utility equipment in its territory along with renowned product support.