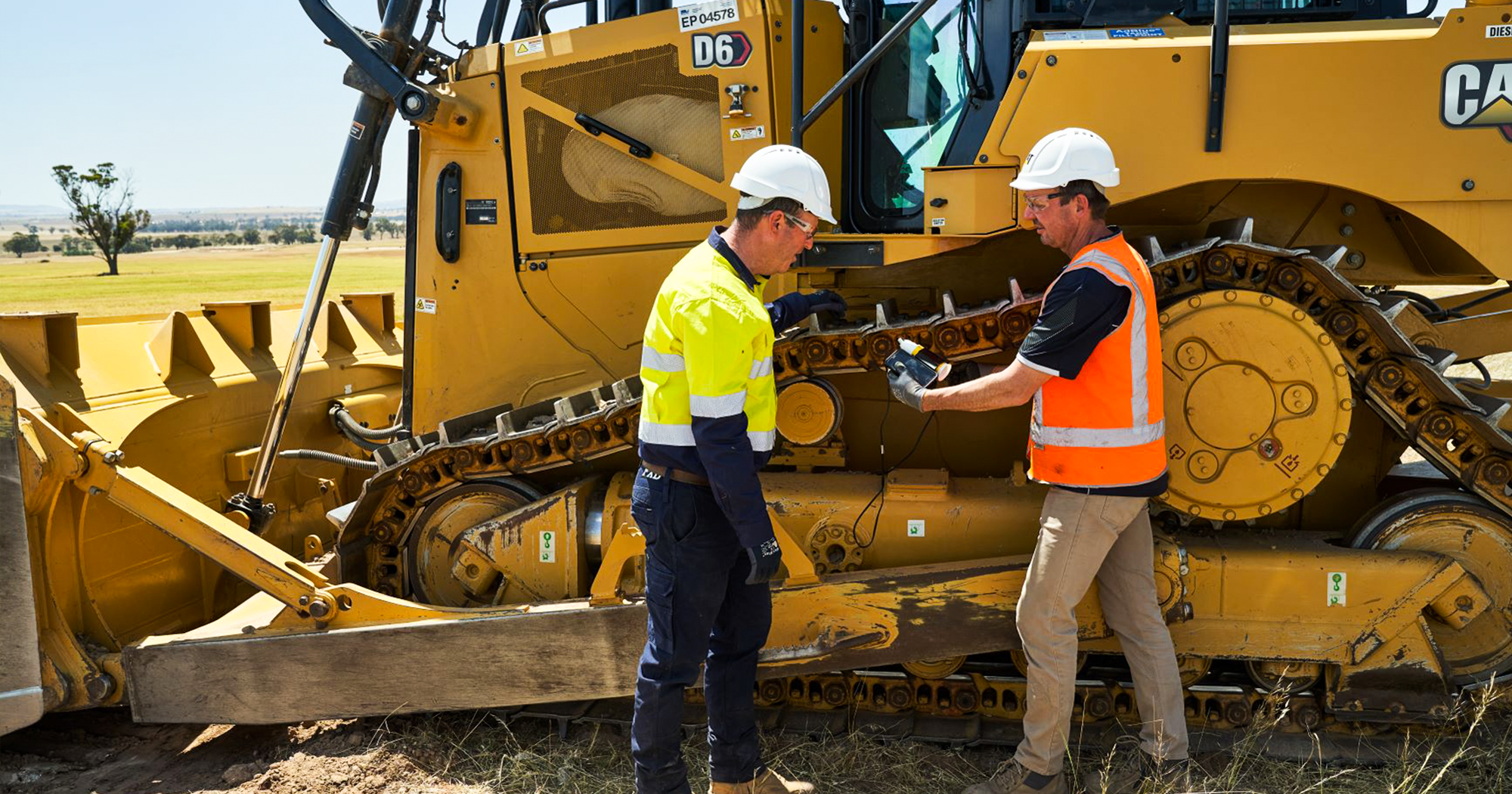 More best practices to keep them running smoothly… and out of the mechanic's bay!
Inspection pays
Not only do operators need to buy-in to these best practices, they need to be aware that they are your eyes and ears in the field. A simple visual inspection of the undercarriage every day can pay huge dividends. Operators can do a general walk-around first to see if anything major seems out of place before diving into the details. Then they should look for tell-tale sign of oil or fluid leaks or visual damage to seals and grease fittings. A keen eye can spot a backed-off bolt, a worn sprocket or loose or missing parts on idlers, guide plates, rollers and links. A stress crack in the undercarriage frame may be harder to see, but you certainly won't see it if you don't look!
Check the tracks, too
Experienced mechanics will tell you that track problems are often a sign of undercarriage problems, so don't skip inspecting this critical component. A daily once-over can include looking for:
Broken or missing shoes
Excessive wear on the leading edge, trailing edge and traction bar of the shoes
Cracking or fraying on rubber tracks
Corrosion or metal fatigue on steel tracks
Proper track tension
Any inward or outward skew of the track
Clean machine
Although an undercarriage is complex, the most basic practice of all to keep it running smoothly is to give it a thorough cleaning at the end of every shift. If a machine sits idle overnight, don't wait to clean it in the morning or built-up dirt can dry out and harden and impede smooth performance. The same goes for overnight freezing. If dirt builds up over time it can jam moving parts and even result in component failure. Accumulated grit is also abrasive, leading to premature wear. Clogged tracks generally mean more rolling resistance and higher fuel consumption.
Cleaning an undercarriage is as easy as blasting out the crud with a pressure washer and using a track-cleaning spade to dig out material and scrape surfaces clean. If you only have access to a regular hose, a good spraying is still worth doing as it removes grit. Compressed air is of course the gold standard for cleaning the undercarriage.
Keeping a clean machine, inspecting it regularly and promoting best operating practices will keep your equipment running smoothly and your maintenance costs down. They are simple habits that make good business sense.
Need Help? Call a professional!
Your Toromont representative has the skills, knowledge and tools to conduct a multi-point inspection on your undercarriage. At no cost, the owner, they will receive a thorough Cat Wear Management System (CWMS) inspection report and consultation on the current state of their undercarriage along with recommended actions to remedy any issues and lower your cost of ownership.