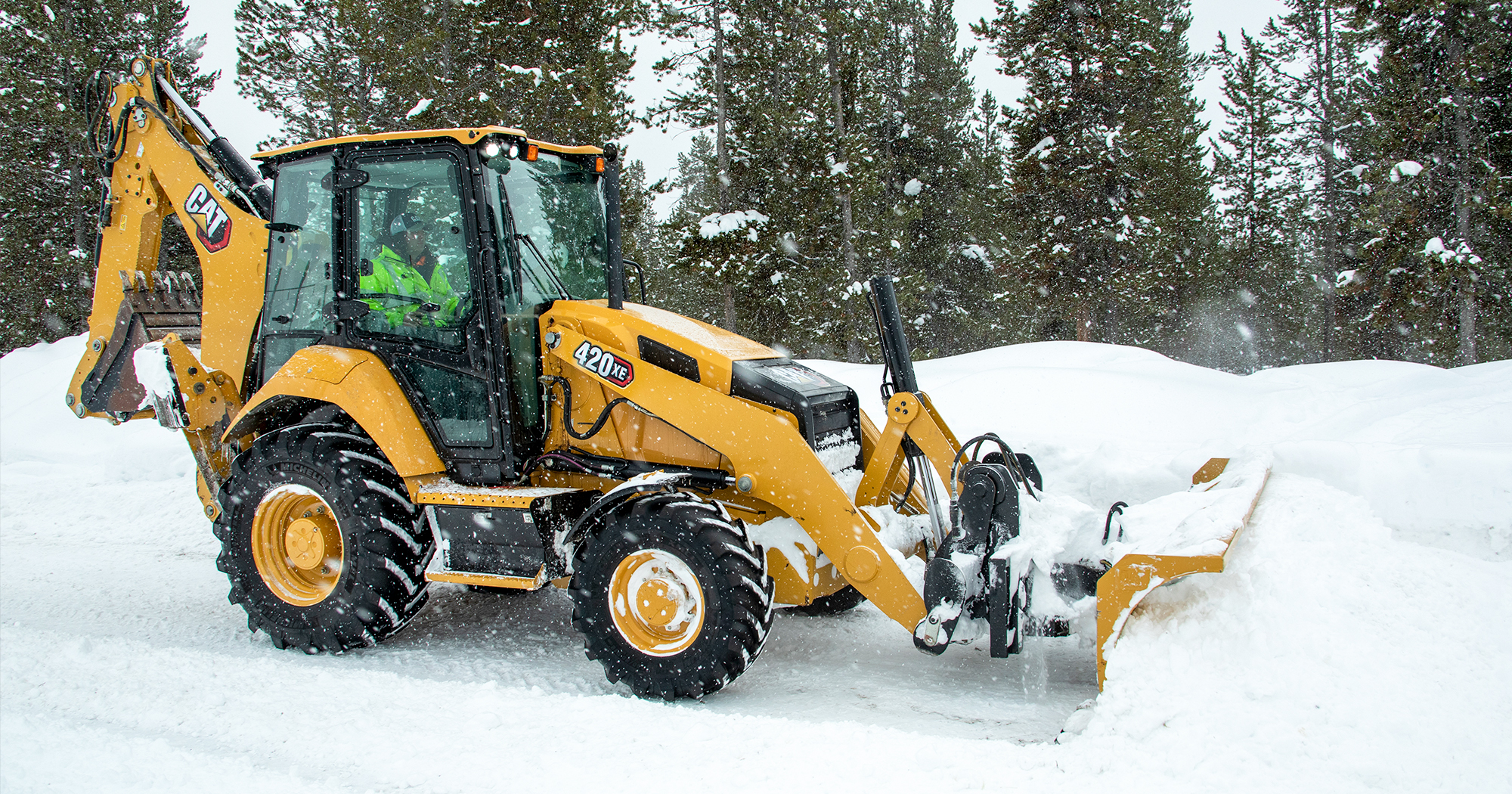 If this winter is anything like last year's, we're in for a lot of snow. And that means you need the right equipment to clear it.
We selected the best machines for the job, plus attachments that will make your winter snow removal season a success.
Machines
Snow removal starts with having the right machines in your fleet. Here are our top picks.
Backhoes
Backhoe loaders are well-suited to handling heavy, wet snow. Plus they're compatible with a number of different snow removal attachments, so you can work effectively in all types of winter conditions and terrains.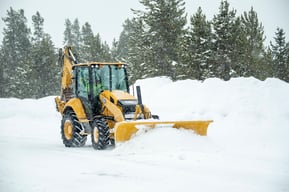 Our choice of backhoe this winter: the Cat® 420 XE Backhoe Loader. The 420 XE has a powerful Cat C3.6 engine plus superior hydraulics to take on the toughest snow removal jobs.
Wheel Loaders
Wheel Loaders have more functionality than skid steer loaders do. Compact and small wheel loaders like the Cat 930M are ideal for snow removal. They turn quickly and navigate smaller spaces with great traction, making them perfect for removing snow faster.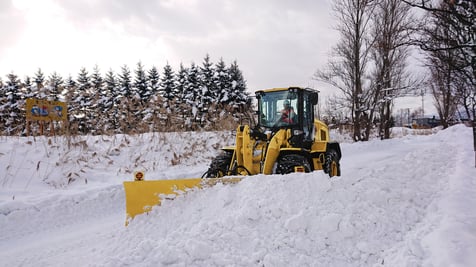 Brian Davis, our Construction Solutions Manager, suggests using Rim Pull control when operating on slippery surfaces, like ice or particularly slushy snow.
Motor Graders
Not to be outdone, Motor Graders like our Cat 150 are also highly effective snow removal machines.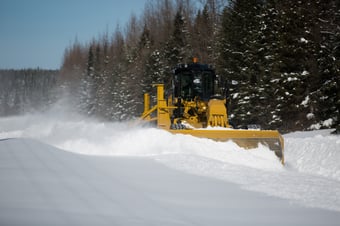 A favourite for governmental and municipal applications, motor graders have the power needed to clear snow on long stretches of road. In addition to the standard moldboard, graders can be equipped with a variety of versatile blade attachments to tackle any winter task.
Attachments
When it comes to snow removal, your choice of attachment can be just as important as your machine. So which attachments are right for the job?
Snow pushers
The go-to snow removal attachment, Cat snow pushers are designed to move heavy or large amounts of snow. They have rubber edges to prevent impacts and work best in spacious areas like parking lots or driveways.
Blades
A sharp blade can work wonders on cutting through ice and dense snow, so make sure to invest in one for your fleet. We offer a robust range of Cat grade blades specifically designed to clear snow or ice - that means lower overall costs for you, along with optimal performance when you select the right blade for the job.

Buckets
Having the right bucket for your wheel loader or backhoe is essential for a productive winter season. Our Snow buckets aren't just ideal for moving large quantities of light snow. They're also perfect for loading sand, salt, and other snow-melting materials onto your trucks.
Snow buckets work best on even ground and can be used on a variety of loaders and other heavy equipment. You can find a wide range of buckets at Toromont Cat.
Tips from the pro
"Completing a daily walk around is always beneficial for top efficiency and safety," Brian Davis says. He suggests taking the time to make sure your fluid levels are topped up, tire pressures are properly set, window wipers are working, double checking that your machine's HVAC system is functioning properly. For more cold weather tips, check out this blog post!
Beyond Heavy Equipment
Having the right equipment and attachments is integral to successful snow removal operations, but the job starts before your machines hit the road.
We recommend completing a comprehensive inspection of each machine to make sure they're ready to take on the elements.
To help you get ready for winter, we're offering a limited-time inspection promotion. Our Toromont Cat-certified technicians will help you get to know your equipment from A to Z, while making sure your equipment is winter-ready and in tip-top shape.
Need equipment now?