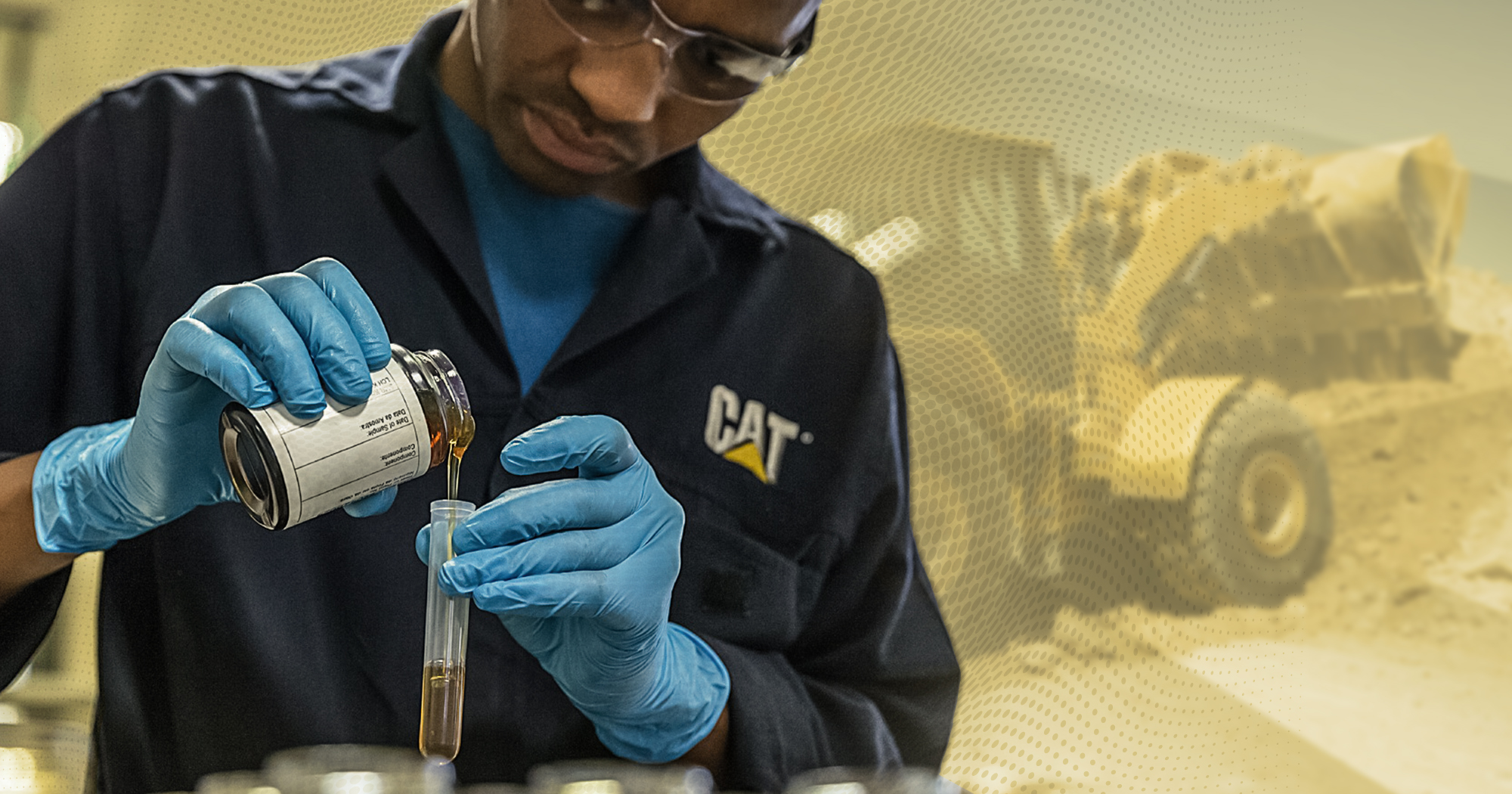 You don't need an advanced degree in chemistry to take advantage of your oil, coolant or fuel sampling results. The Toromont Cat fluid analysis services team provides knowledgeable interpretations and recommendations you can actually understand—and act on.
40 years of fluid analysis expertise
Toromont Cat has the second largest single fluid analysis lab in North America - just after Caterpillar. We don't just focus on the condition of your oil, we also care about the condition of your equipment. Our tests results are supported by nearly 40 years of heavy equipment data, experience and Cat S·O·SSM Services Standardization 2013-2016-2020 and ISO 9001:2015 (2022). We provide full test options for oil, coolant and fuel for any brand of heavy equipment, and every report is reviewed and explained with recommendations focused on improving your bottom line.
Minimize Owning & Operating Costs
If you're looking for ways to keep your owning and operating costs in check (and who isn't?), fluid analysis is one of the simplest steps you can take. With the Toromont Cat fluid analysis programs, all you have to do is give us a sample of your oil, coolant or diesel fuel and we'll give you back information and insights you can use...
Pay to replace a single part, not a major component or entire system.
Would you rather change one valve or your whole engine? What about a single cylinder versus your full hydraulic system? It's a no-brainer. Replacing one smaller part costs less in time and money than replacing larger components or systems. Fluid analysis makes that possible. The Cat SOS Services experts analyzing your fluid can identify exactly what's causing an issue inside your machine. With that knowledge, you can make quicker, lower-cost adjustments to prevent small problems from becoming major repairs.
Reduce downtime by planning repairs to fit your schedule.
Unscheduled repairs rarely occur at a "good" time. Machines usually go down when you can least afford the downtime or when your shop or your dealer's shop is booked. That means you either end up waiting and losing productive time or paying more for an emergency repair. Fluid analysis can help you avoid those headaches. Cat SOS Services track what's going on behind the scenes and predicts problems. That lets you arrange for service when you know parts and shop time are available. Plus, you can take proactive steps like scheduling repairs during a slower time or bringing in a rental machine to cover the work.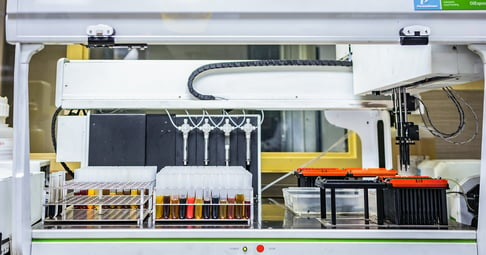 Lower maintenance expense by optimizing oil drain intervals.
Fluid analysis does more than just predict failures. It may also allow you to extend oil drain intervals — which can be a major driver of maintenance costs. The process to establish new intervals isn't simple, but the potential savings make it well worth the effort. You'll work closely with your Cat dealer over the course of several months to determine the correct intervals, and you'll need to keep monitoring oil performance and engine wear carefully to make sure they're accurate. But depending on the size of your fleet, extending drain intervals could save you hundreds, thousands, even millions of dollars every year.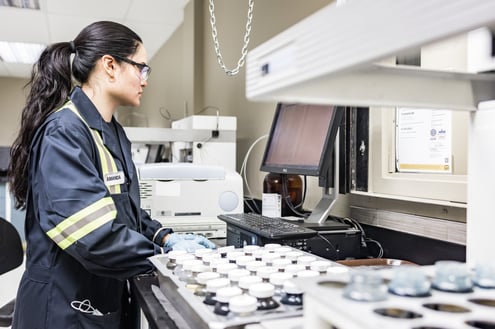 Get more out of replaceable components by changing them exactly when needed.
If you're replacing parts based on time versus actual condition, you could be throwing away useful hours and good money. Many components wear differently depending on equipment use and application. Cat SOS Services can tell you exactly when certain parts need to be changed, so you can get more value and the maximum number of hours out of replaceable components. That keeps you from wasting unnecessary service time, too.
Improve resale value by building a detailed service history.
When it's time to upgrade to a new model, you want to get the most resale value out of your old machine. If you've been performing regular fluid analysis through Cat SOS Services, you'll have a detailed record of your equipment's condition. That gives potential buyers valuable data about your maintenance practices and the wear history of the engine — information that's likely to get you a better price for your used machine.Learn how regular fluid analysis can impact your bottom line.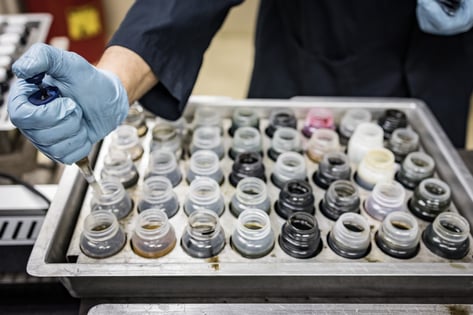 Contact the Toromont Fluid Analysis Services team
(866) 569-5979 ↔ soslab@toromont.com