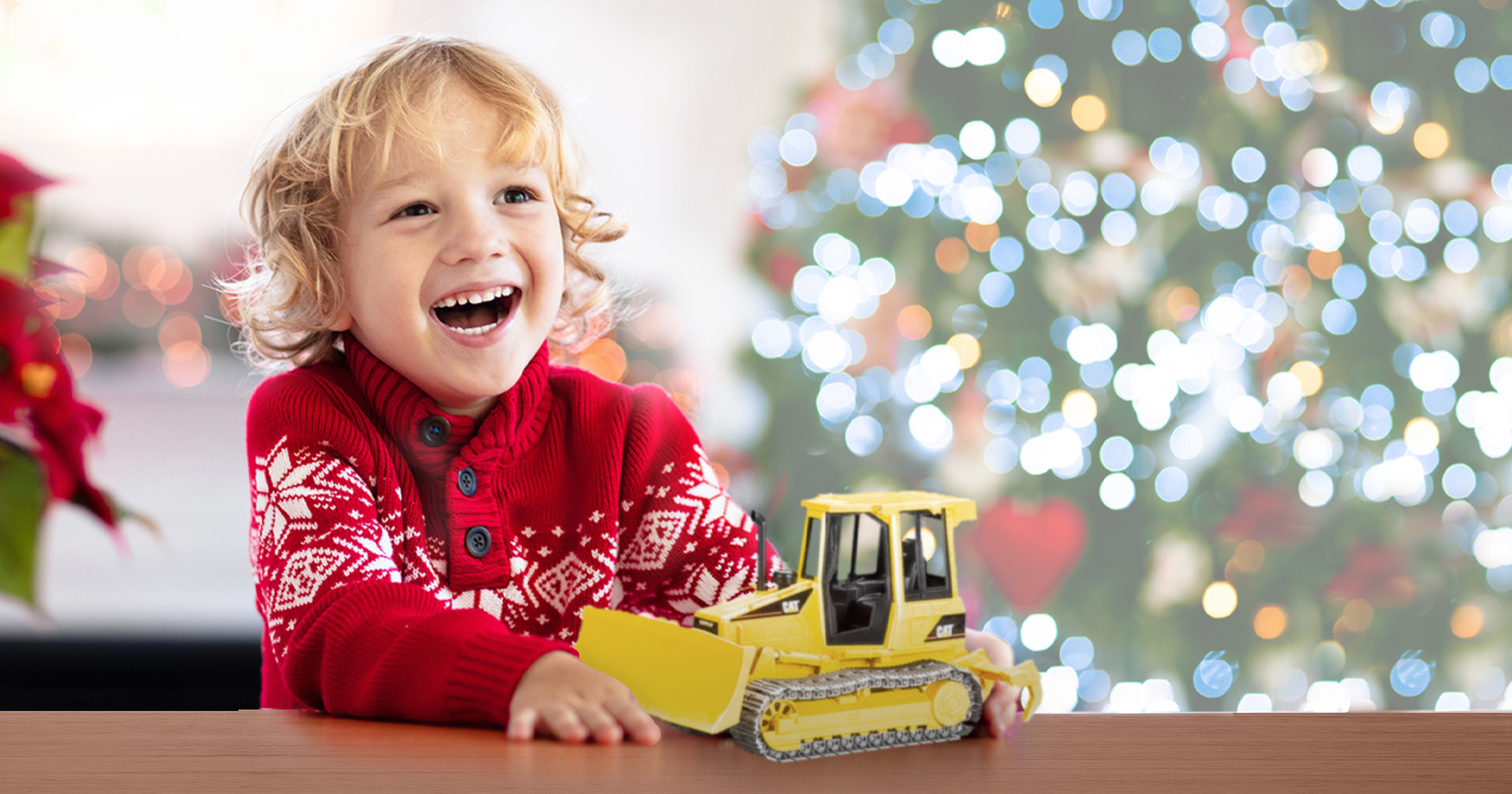 Remember seeing your first Cat ® machine? We sure do!
From construction sites to the big open fields of the countryside, the iconic yellow machines have been bulldozing their way into the imaginations of children for generations.
(Vintage Caterpillar D6 Tractor & Bulldozer Model Toy Ad Nov 1952)
That's why every year, thousands of Cat toys are sold around the world, and many of the same kids who build their own fleets of miniature machines end up operating real-life versions as adults.
So what's the story behind the big yellow machines, and how did they become a beloved brand of children's toys?
(Cat Tractor in 1928)
It all started with a man named Benjamin Holt. He and his brothers started the Holt Manufacturing Company in California in 1883 - the precursor of the Caterpillar Company we know today.
Benjamin was both an entrepreneur and mechanical genius. He built the first steam powered tractor at a time when most of the machinery was horse-drawn. In addition to his own inventions, Benjamin also acquired many patents overseas. Most notably was the steel-plate tracked technology which he incorporated into his signature tractor, allowing it to crawl like a worm, hence the name "Caterpillar".
Since then, Caterpillar equipment became so popular and ubiquitous that the company became really creative with their marketing. In 1952, they issued an ad for their Diesel tractors as a comic brochure.
(Caterpillar Comic Brochure Ad 1952)
Cat started licensing its trademark to other companies to make branded merchandise, such as toys and mini models.
For example, Cat has partnered with Bruder, one of the global leaders in toy manufacturing. In Bruder's all-time top ten list of most popular toy trucks and vehicles, Cat merchandise takes up six spots, including the coveted title of most popular vehicle: the Cat Skid Steer Loader.
For kids of all ages who prefer their play to be more intricate and hands-on, Lego manufactures a line of Cat building kits, while Kettler has a catalogue of larger Cat toys that put youngsters in the driver's seat of their own machines, including rideable loaders with functional digging arms and hydraulics.
(Cat Front Loader with Backhoe)
But Cat merchandise isn't just for children. Adults can get in on the fun with a popular range of hyper-realistic Cat models. These intricate brass replicas are 1:50 in scale and command high prices. Check out CCM and Diecast Masters. They make Museum-quality collectible that will make any fanboy (or girl) scream with delight.
This Christmas, as many boys and girls receive Cat toys as gifts, they will appreciate their presents even more if they know that from their morning breakfast (with ingredients harvested by a Cat tractor), to the roof over his head (built by a Cat excavator and bulldozer), Cat heavy equipment plays a big part of their lives.
Looking to get some official Cat toys for people of all ages?
Check out Toromont Boutique!