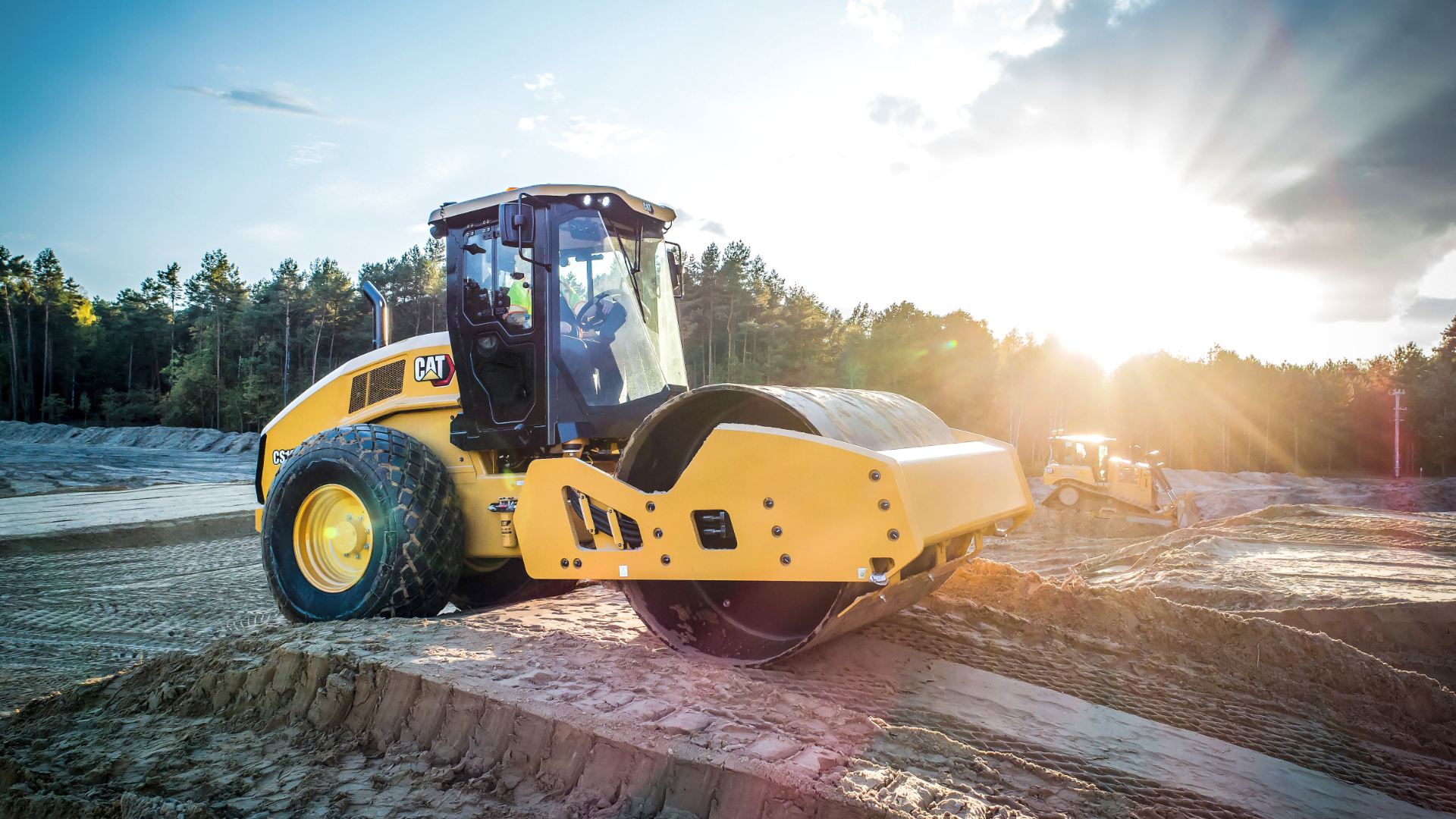 Toromont Cat has expanded its product offering with the addition of 5 new vibratory soil compactors (CP11GC, CP12GC, CS10GC, CS11GC, and CS12GC).
We have selected the CS11GC model to illustrate how Toromont Cat's 5 new vibratory soil compactors stand out from older models.
Easier maintenance with lower operating costs
Vibratory soil compactors provide "ground level" maintenance with easily accessible control points on the job site. In addition to this ease of access, these compactors also boast extended service intervals – the longest in the industry.
- Coolants are changed every 12,000 hours
- Hydraulic oils are changed every 3,000 hours
- Vibration bearing oil is checked every 3,000 hours
- Filters and engine oils are changed every 500 hours
With their easily accessible controls and extended service intervals that greatly reduce downtime, the GC models are more economical and profitable machines.
Fuel consumption
The CS11GC, along with other GC compactor models, features an ECO mode, the groundbreaking fuel saving mode first initiated by Caterpillar. This mode reduces fuel consumption by up to 10%, without compromising productivity or compaction efficiency.
Over time, this translates to greater savings when compared to other models in the competition. The GC compactors also offer extended autonomy and availability on the job site since they require less downtime to fuel up.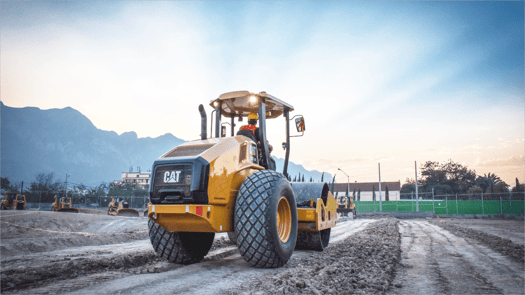 Cat Machine Drive Power TM (MDP)
The exclusive Cat Machine Drive Power (MDP)* technology measures all types of soil stiffness thanks to its resistance to compaction, whether static or vibrating. This, combined with the smart and user-friendly Cat COMPACT technologies, makes the GC compactor an intuitive, versatile, and customizable machine on any job site. MDP and Cat COMPACT are also compatible with 3D mapping solutions such as SBAS GNSS (as an option).
Tips to optimize compacting
Aim for uniform thickness

Maintain a consistent thickness and spread your materials evenly to achieve the best results.

The type of material used will determine the best thickness.
Maintain consistent compaction trajectories

To achieve the best results, don't veer off the established trajectory.

In bad weather, work on thin strips to prevent water penetration into the compaction.
Employ an adapted work speed

Non vibratory padfoot drums produce better results at above-average speeds.

When the vibratory feature is activated, your productivity will increase at a slower rate
Conclusion
The GC line of Cat compactors with user-friendly, efficient compaction-assist technologies delivers unmatched results for maximized efficiency on the job site.