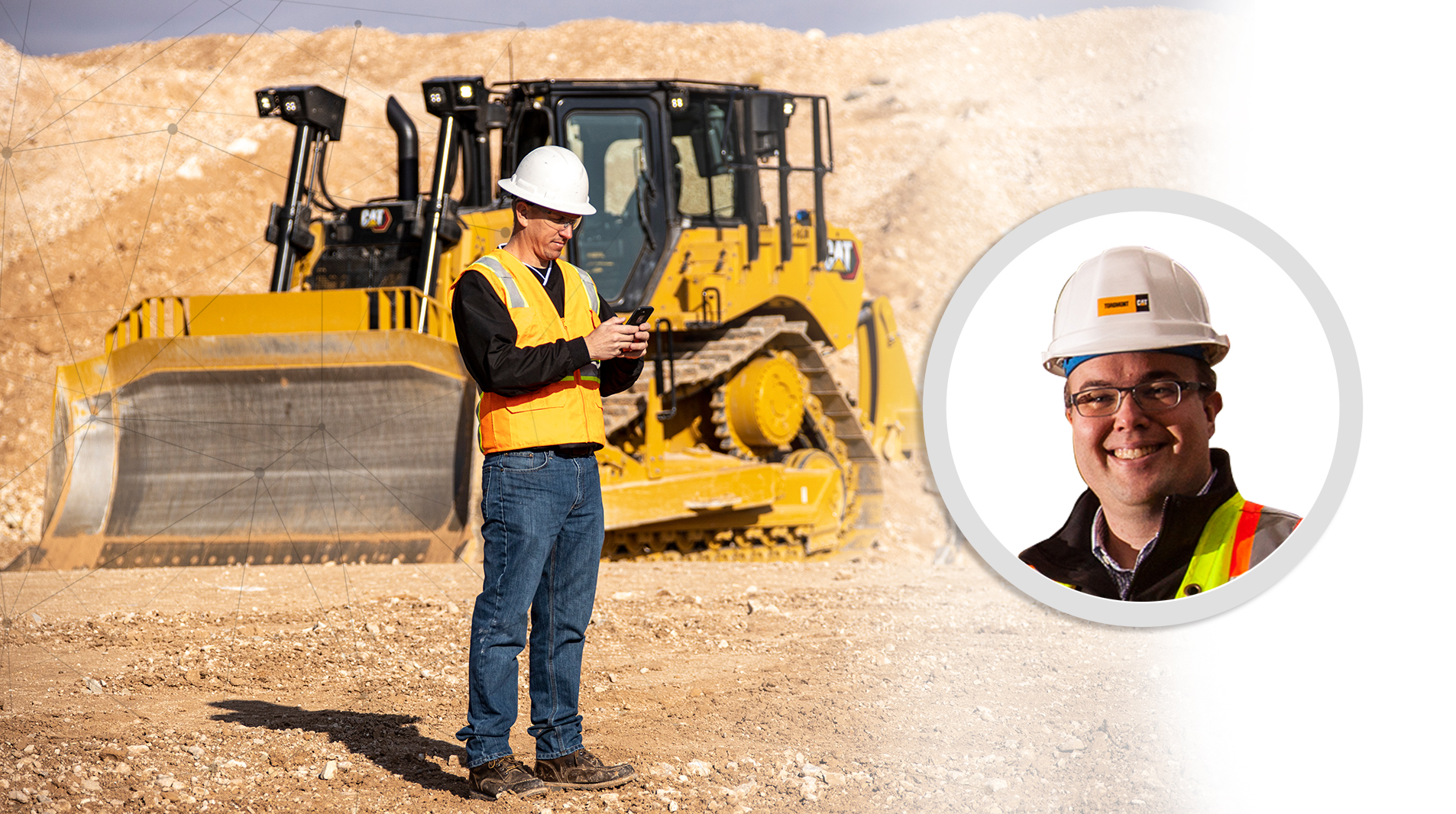 With over 21 years of experience in robotics, manufacturing, remote monitoring, and equipment management, Dan Martin is Corporate Equipment Management Services Manager. For the past four years, he's been the one handling all heavy equipment solutions for effective maintenance and repair programs, machine safety programs and equipment use on jobsites. Dan agreed to answer questions about his job and telematics.
When did you join Toromont Cat and what led you to work in equipment management services?
I joined in 2006 and I was originally a member of our IT team before moving to Equipment Management Services in 2010. Before I joined Toromont, I had experience in robotics, manufacturing, and remote monitoring. I always thought that construction and mining industries were ideal candidates for that experience, so here I am!
Cat Equipment Management Services put Toromont Cat management expertise together with the latest Cat technologies to help customers meet the challenges that their business faces every day. Tell us more about the benefits of good equipment management?
Good equipment management practices will help reduce ownership costs while improving machine availability and operator safety. Our team of experienced Condition Monitoring Analysts review a steady stream of machine health information on a daily basis. Electronic data from the machine's computers, fluid samples, inspection reports, work order history, and site conditions all factor into our recommendations.
The goal of reviewing machine health information is to maximize component life and minimize downtime. We want to make sure you're getting every hour of runtime possible out of every component in the machine. We're shifting the mindset from "planned maintenance" to "predictive maintenance".
What is telematics?
Telematics is really just a fancy word for being able to monitor your equipment remotely. In our case, Caterpillar's ProductLink hardware is the main telematics solution we use. In construction and mining equipment, it allows us to monitor location, working vs. idle time, fuel burn, fault codes, and payload data, plus several other data points.
Our Power Systems division also uses ProductLink to track generator performance. We can remotely monitor standby generators to make sure they're ready to run when needed. Customers using our generators in a prime power application can monitor power output, fuel level, temperatures, and other operating parameters.
What have been the most recent benefits and capabilities of the telematics system Toromont Cat offers to their customers?
I think the biggest change recently has been the introduction of our free Cat Daily subscription. It's really a game changer.
This subscription gives one update per day with no monthly fees, which is great for monitoring the standby and support equipment on a jobsite. It really helps extend coverage to the whole fleet. Nobody wants to be paying a monthly fee for something that rarely gets used, but they do want to know where it is when they need it.
Of course, we also offer higher update rate plans for any equipment you want to monitor throughout the day. We can dial it up or down depending on your needs.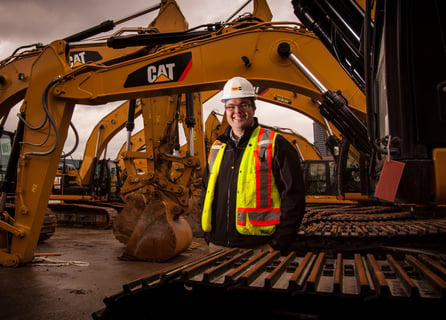 What are some of the new features and capabilities Toromont Cat will be adding in the foreseeable future?
As cellular network speeds continue to improve, our equipment will be more connected to the office than ever before. I expect the biggest improvements will be to our remote services. We can already initiate a remote troubleshooting connection to our equipment and perform over-the-air updates.
Customers using Trimble solutions are able to send design files directly to their equipment so their operators always stay on grade. Engineering changes to a site can be pushed out with a click of a button. In the future, I expect we'll see remote video monitoring and remote control of certain equipment.