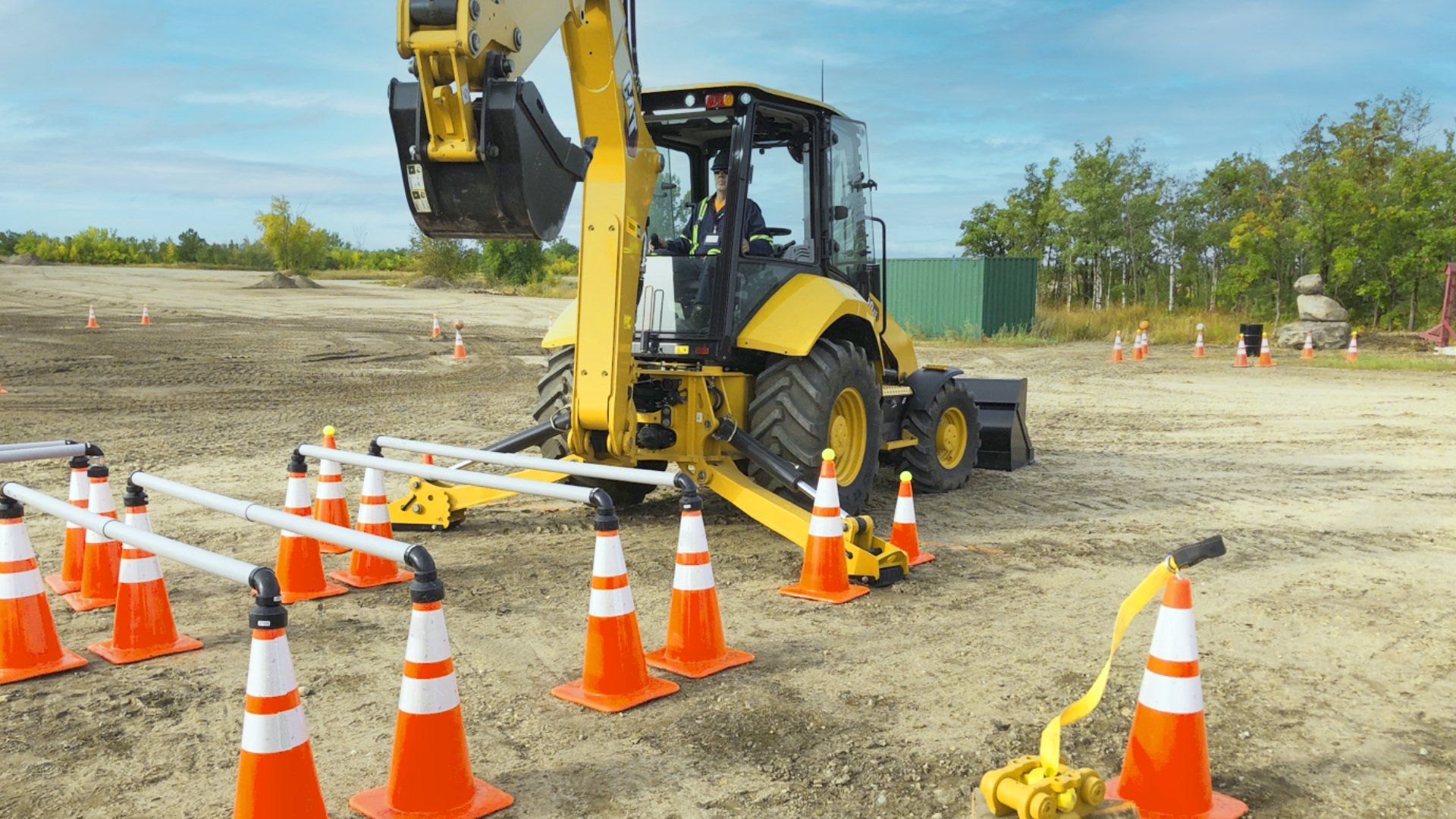 Hosted by Toromont Cat, the local championships of the 2022 Cat Global Operator Challenge brought together the top operators to compete for bragging rights and the title of World's Best Operator!
Toromont Cat local championships
Across Eastern Canada and over six events, more than 120 operators tested their skills behind the wheel of our Cat next-gen equipment.
Operators tested their mettle in three challenges: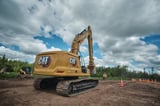 The Big Dig

Load up & Go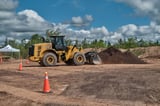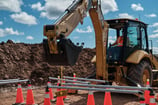 Backhoe or Bust
Operators raced the clock, with time penalties for inaccuracies and missed targets added to their overall time.
To say we were blown away by the talent of all the competitors would be an understatement. When all the times were compiled, three operators stood out:
Octavio Miranda from LM Enterprises in Ontario
Marc-André Gilbert from Construction St-Gelais in Quebec
Ryan Totton from Gulf operators in Moncton, NB
Congratulations to Octavio, Marc-André, and Ryan!
For an action-packed recap of all six events, check out this recap video:
Regional challenges hosted by Caterpillar in North Carolina
We sent our three winners with our Construction Solutions Manager, Brian Davis, on an all-expenses paid trip to compete at the North America regionals in North Carolina on October 18th, 2022.
So how did they do?
Out of a field of 18 operators, Ryan Totton narrowly missed out on winning gold, coming in second place, while Marc-André placed 5th and Octavio placed 12th. We couldn't be more proud!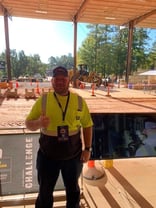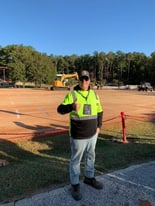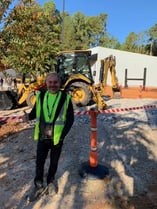 (From left to right: Ryan Totton, Marc-André Gilbert and Octavio Miranda)
Regional runner-up Ryan has 15 years experience, so he knows his stuff. Before becoming a foreman, Ryan spent a lot of hours operating Cat 320s and Cat 336s. When asked about next-gen technology, he's been impressed by advances made in GPS. "It's a huge advantage to have your own blueprints in the cab with you," Ryan says.
Marc-André, a 14 year veteran operator, likes working on the Caterpillar 336F the most. He likes to hit the right target by sight but is looking forward to working with 2D Cat Technology.
For those on the fence about taking part in future Global Operator Challenges, Ryan says to just do it. "It really is a once in a lifetime chance to do something you'll remember forever." Marc-André agrees: "Go for it!"
Thank you!
As the 2022 Global Operator Challenge comes to a close, we want to thank all participants for taking part and to congratulate our three champions, Octavio Miranda, Marc-André Gilbert, and Ryan Totton for representing Canada and making us proud.
Next step: Big finale in Las Vegas!
Stay tuned to find out who will be crowned the World's Best Operator on March 14 in Las Vegas, at CONEXPO!
Have a question about Cat next gen equipment or technology, or want to learn more about the equipment the operators used for the Global Operator Challenge?