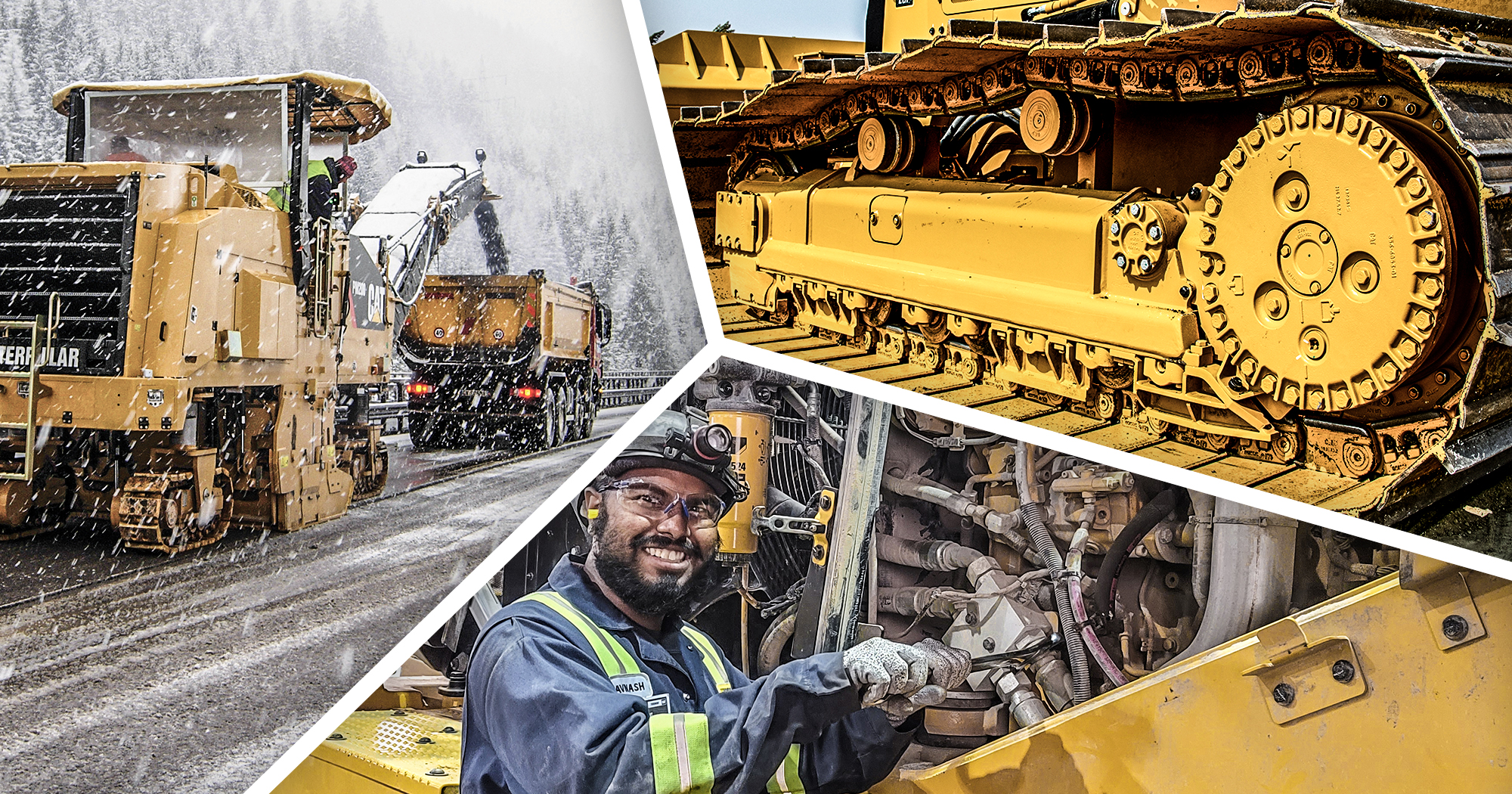 Thank you, dear readers! Toromont Cat's blog, Building Tomorrow, isn't even a year old yet, but it has already become an important source of reference in the heavy equipment, energy production, and construction sectors. So, what were the most popular topics of 2021? We've put together a small list of articles that you simply couldn't resist. Want something great to read over the holiday season? Well, this is it!
Is your equipment starting to show its age? Toromont Cat's rebuild program is a great alternative to buying a new machine, and it costs up to 70% less too. To help you make an informed decision, we've prepared a quick guide with all the available options.
and
In the first part of his interview as a heavy equipment technician at Toromont Cat in Toronto, Avinash Narine-Jaikaran tells us about his training, his passions, and his work and learning processes.
In the second part of his interview, he explains his work in more detail and shares pro tips with Cat machine owners.
Caterpillar's D4 is more than a D6K2 tractor with a new name. But how does this new totally improved and redesigned mid-size Cat machine tractor stack up against other older competitive models? We have the answer!
Are you proud to be an operator, a mechanic, or a construction contractor? Want to shout it from the rooftops? We've put together a list of Caterpillar gifts that will make you or your loved ones smile from ear to ear!
The untamed landscape of the Great North is a great opportunity for ambitious professionals. Bring your toques and your gloves and find out how the job is done at -45 degrees!
Brock University has set the standard in energy efficiency, microgrid power, and sustainable development thanks to three decades of partnership with Toromont Cat Power Systems. Here's why!
And there you have it - our list of the most popular articles of this year. We will meet again next year to discuss innovation and technology, to share advice and solutions from our experts, and to impart more stories about our world. If you are a fan of the Caterpillar brand and history, or if are interested in reading about our machines in action, Building Tomorrow is THE blog for you.
We welcome your comments and suggestions, so please feel free to share them with us!