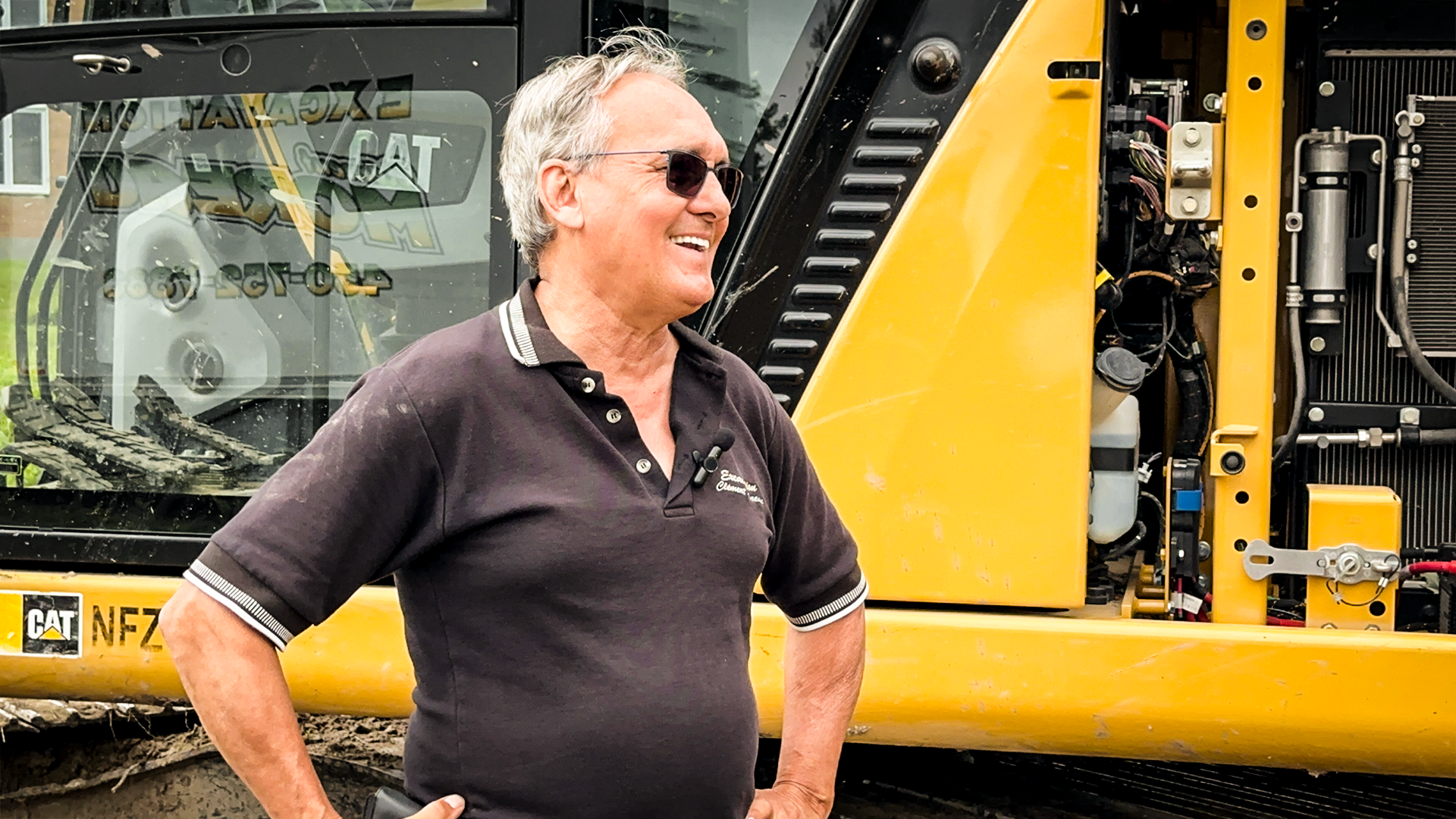 Meet Clement Moreau — a self-employed operator in Berthierville, QC who has used Cat equipment exclusively during his entire 45-year career. Last year, he became the proud owner of a 313GC after upgrading from a 313F.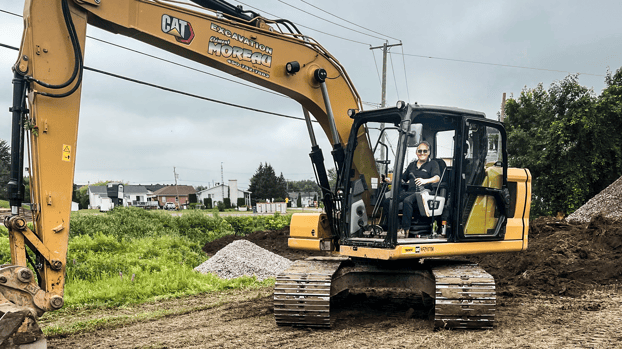 TOROMONT: What have you noticed that's different between the 313GC and the 313F?
CLEMENT: Mostly the fuel consumption. I could work 16 hours with the Cat 313F. With the new 313GC, I can work 20-22 hours for the same type of applications. The engine is small with less horsepower, but I don't even see the difference.
TOROMONT: What do you mainly do with your 313GC?
CLEMENT: House excavation and septic tanks, demolition, and commercial jobs. It's my only equipment. So every job or project I get from April to December, it's the machine I use.
TOROMONT: What do you like about the equipment?
CLEMENT: Fuel economy, ease of maintenance, stability — and great power.
TOROMONT: In terms of operating costs, have you seen any cost reductions?
CLEMENT: As there is no DEF, I save a bunch on operating costs and the maintenance. I maintain the 313GC myself, grease the excavator every 4-5 hours, change the oil every 500 hours, and change the air filter every week.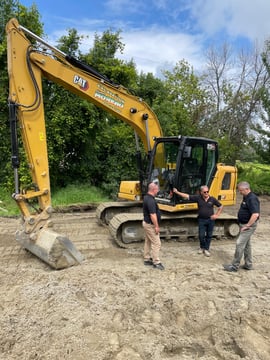 CLEMENT: Sometimes more, if I work in an area that's muddy, sandy or with lots of cattails. The 313F could take four to five filter units and this one only takes two, so it's easier and faster. I really look after it and I have an employee who washes the equipment inside and out over the weekend.
TOROMONT: What do you think about the cab?
CLEMENT: I work 12-hour shifts at times, so It's important that it's comfortable. It is! I have great visibility with rear and side cameras integrated. I have room to put my stuff behind my seat. I like the push button. I have my Bluetooth, the radio, and I'm good to go. I know there is more — like customized joysticks — but I'm the only operator, so I have not used it.
TOROMONT: Are you using the industry-leading fuel features on the monitor?
CLEMENT: Auto Idle is activated and will activate automatically when it's needed. There are more features available, like turning off the engine after some time of idle time but I don't use it.
The 313 GC's Auto Idle feature sets engine RPMs to maximum while working, then drops to low when idling to cut down on fuel waste. Auto Shutdown turns the engine off completely after a set period of idling.
TOROMONT: Do you use power modes to save money?
CLEMENT: I know there is Eco and Smart. I use the Smart mode and I have saved a lot already on the fuel, versus my previous 313F.
TOROMONT: Do you have any other Caterpillar machines?
CLEMENT: With my previous company, I used to have a 320, 315, 312, trucks, and more. I love excavators and now I only own the Cat 313GC. My previous excavators were too big on soft ground and the 313GC is great. It has solid tracks, great power, and is very stable.

With that glowing endorsement of the 313GC, you might be interested in knowing more about its features and capabilities. Visit the product page to learn more and decide if it's the right choice for your fleet.