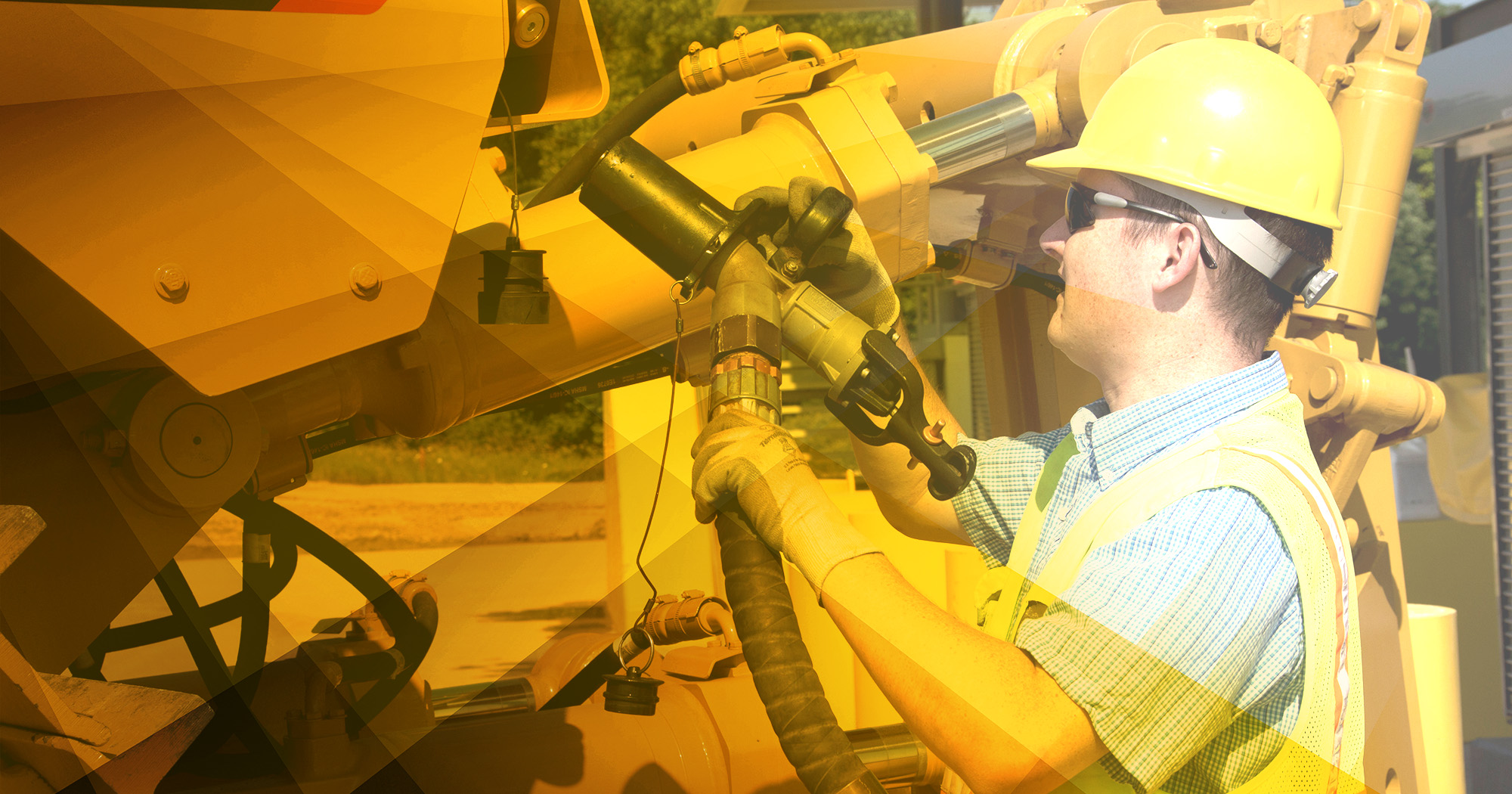 The studies are conclusive: idle time is synonymous with exploding fuel costs. In fact, idle time can represent 40 to 50% of a machine's working time. And the cost of fuel accounts for up to 30% of a machine's overall operating cost. So, in addition to seeing your fuel bill skyrocket while releasing all those unnecessary pollutants, machine idling time raises the hours on the clock while lowering the resale value of your heavy equipment.
5 simple tips to save more fuel
1. Limit idle time by shutting off the machine when not in use.
Idle time is horrible in terms of fuel use and productivity losses. Don't let the engine run during coffee breaks or lunch.
2. Don't overextend the morning warm-up.
Unless you're experiencing a deep freeze, 3 to 5 minutes is plenty of time to properly warm up your machine.
3. The automatic shut-down timer is your ally.
With this function available on all modern equipment, waiting to load/unload doesn't have to mean wasted fuel.
4. Take advantage of ECO and SMART modes.
Most newer machines come equipped with energy saving modes that can reduce consumption by 8 to 25%. Usually called ECO or SMART mode, they're easy to use and are compatible with most of the tasks you use your equipment for.
Why use ECO mode?
To save a tonne of money! Imagine a customer running two 988Ks. One is used in ECO mode and the other is not. With VisionLink, we can see that the ECO vehicle uses 38.1 litres per hour versus 50.2 in normal mode. That's a savings of 12 litres per hour which is $(12X1.23= 14.76 CAD) per hour PER MACHINE! So for example, in a 2000 hour year, that adds up to total savings of almost $30,000!
5. The latest technological innovations are designed to save fuel.
New equipment can produce considerable savings. For instance, the XE versions of the midsize Cat 980 XE and 982 XE wheel loaders can lower fuel consumption by up to 35% by using Continuously Variable Transmissions (CVT), while their onboard scales help to optimize productivity, lowering fuel consumption even further.
Technology keeps evolving and sometimes it's hard to break old habits. The most experienced operators are a good example. Having learned on older model equipment and with work habits that are pretty much set in stone, they don't always have the patience to use recent innovations that save fuel.
So saving fuel also becomes a matter of adopting good habits and sometimes getting some training.