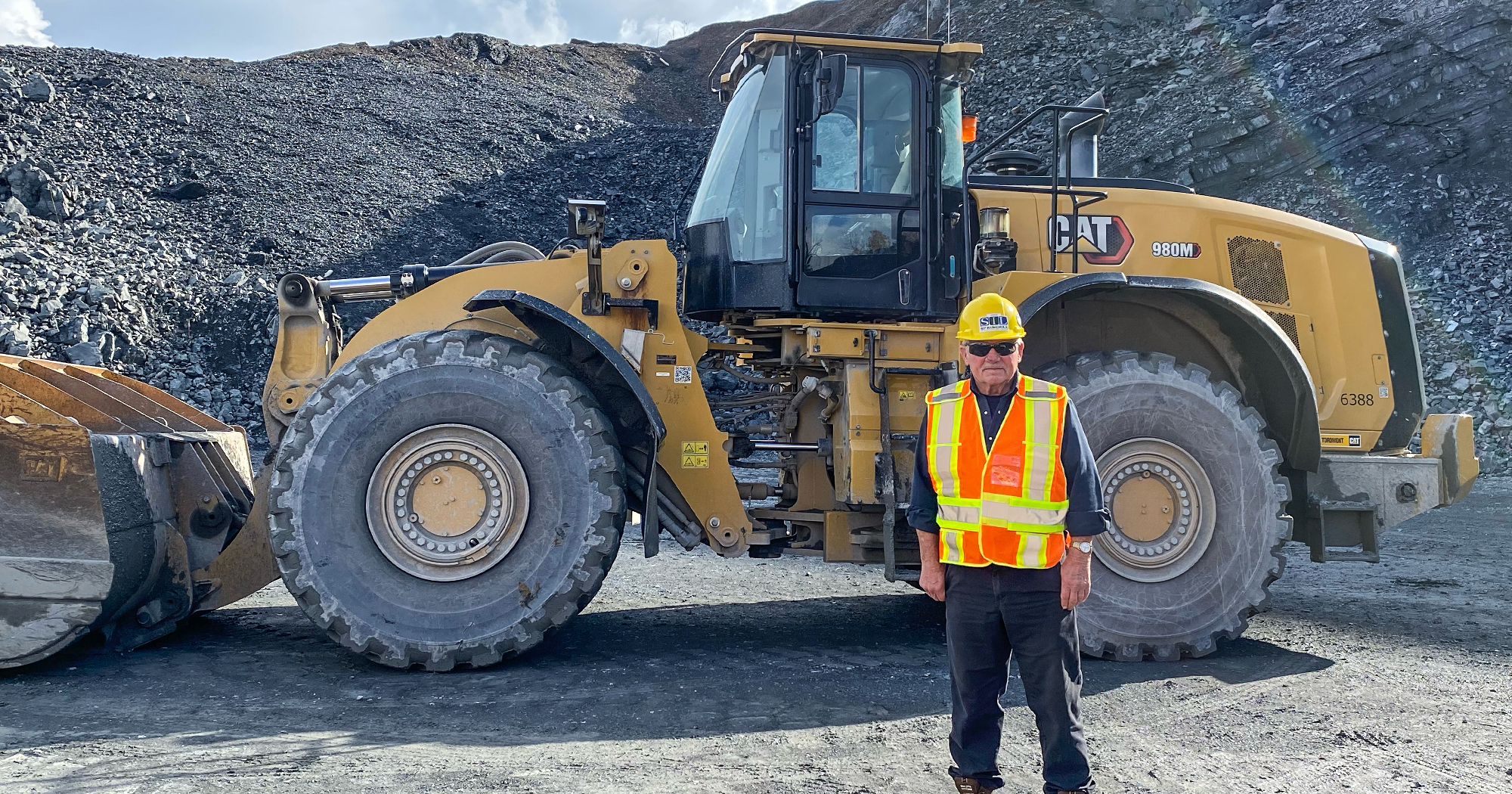 Bell bottoms, tie dye shirts, Fleetwood Mac and Watergate - the 1970s was a decade of big style and big changes. It's also when Junior Harding started his legendary career as a Cat
® Wheel Loader Operator

.

The 78 year old operator from New Brunswick has exclusively operated Cat machines - eight generations of Cat Wheel Loaders to be exact.

He started as a truck driver and got his first taste of operating on a 950B and then, went to a 966B then a C,D,E,F,G,M. "I've had all the letters up to now," he laughs. His latest machine: the Cat 980M.

He thinks Cat loaders are the best built machines on the market. "Cat are smooth," he says. "Whoever designed it knew what they were doing."

When thinking about how loaders have evolved over the years, he points to the change from wheel steering to stick as a game changer. He smiles thinking about his first time driving stick on a 988: "I didn't go an hour in that thing before I said: I love you." He also points to Cat Payload technology daily as a way to keep his machine's loads perfect every time.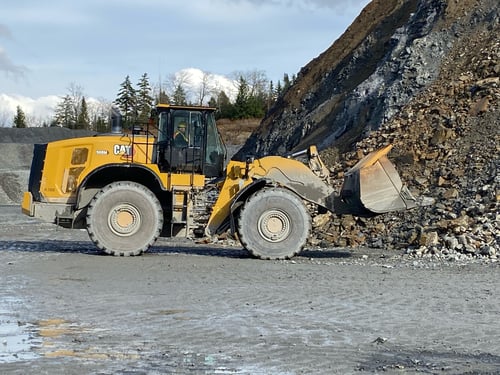 What's his secret to having a long career?
For one thing, he keeps his machines in impeccable condition.
His colleagues have noticed that attention to detail and respect for his machines, too. "Everything on his loader has to be just right. And he keeps it just right," Springhill's Mark Storey says. "When he's done with a brand new loader, it still looks like a brand new loader."
He makes sure to have some fun, too.
But Junior sees himself as more than just an operator. As the most experienced member of Springhill's team, he takes pride in mentoring the next generation of operators.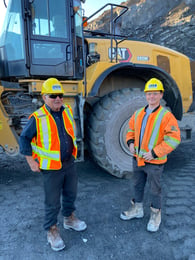 He thinks becoming an operator is the perfect trade for youngsters searching for a great career. "I don't know why lads aren't taking it," Junior says. "Loaders, but excavators too."
We sat down with Junior to talk about his career, why he loves working with Cat equipment, and more.
While he'll be retiring after this year, Junior will leave behind him a legacy of exceptional work, plus a growing number of operators who not only see him as a mentor and colleague, but as a friend.
On behalf of the entire Toromont Cat family, we wish you all the best in the next chapter of your life, Junior!
Looking for Cat Medium Wheel Loaders?