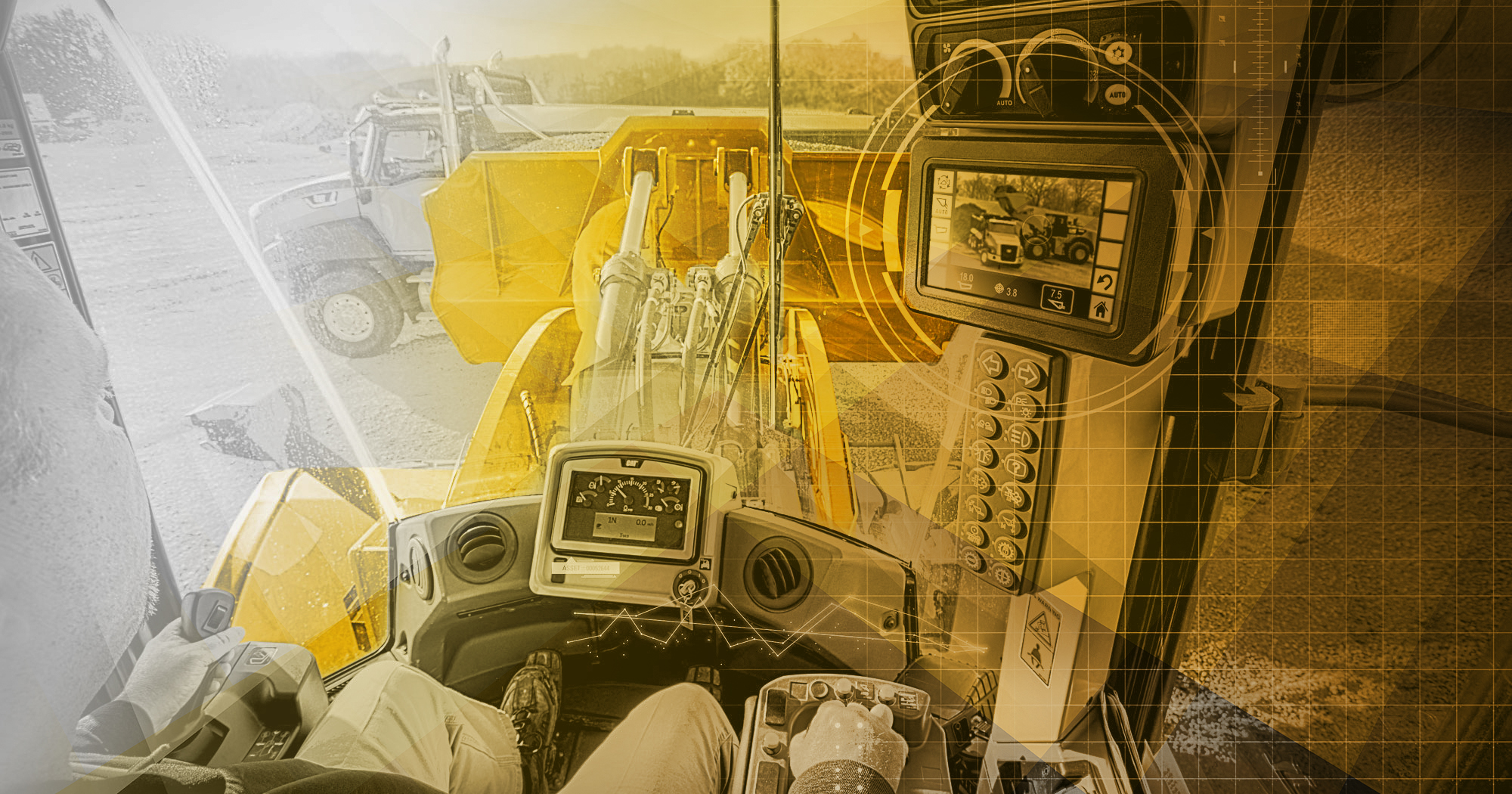 Innovation and technology: Building Tomorrow Podcast — Episode 4
In this podcast, Brian Davis, Construction Solutions Manager, and Dan Martin, EMS Manager, talk about machine connectivity and its applications and benefits in terms of logistics, savings, efficiency and safety for construction businesses of all size.

What are the main benefits of equipment connectivity?
Connectivity lets us capture electronic data from machines. According to them, there are a number of advantages to connecting a fleet. The main reason is definitely to reduce the overall cost of operation over the lifetime of the equipment. Data lets you monitor the machine and ensure that it's working properly, which helps avoid unexpected breakdowns when it's put into service. We can also look for savings across different models, to improve productivity. In some companies running a lot of sites at the same time, forepersons will "hide" machines to reserve them for upcoming projects. Meanwhile, on another site, the company ends up renting the same machine because they need it. They will rent an excavator even though they have the exact same model 50 km away that's been sitting there unused for days. Surely not an optimal way of working.

Connectivity provides insight into performance
When it comes to cost, it's not just about the cost of rental. For Dan Martin, "something we see often is a machine sitting around doing nothing, or idle time. "There are customers who will push idle time to 50 to 60% of the total time the engine is running. That's diesel burned for nothing." If a client operates a machine for 10,000 hours, that represents 5000 hours or half of its working life. "That's huge, and it means that if they are doing their maintenance every 500 hours, they had the maintenance done ten times on the machine just because the motor was running without accomplishing anything. Nobody is aiming for zero percent, but we can easily reduce idle time to 15 or 20 percent," he says. So beyond saving fuel, connectivity helps reduce equipment wear. That represents significant added value for owners.

Technology accessible on multiple levels
According to Martin, there are a number of solutions for many machines and applications. Even an old, 80s-era bulldozer can be connected and will provide useful information way beyond fuel consumption. "The biggest mining machines have hundreds of sensors. That generates a tonne of data. We have tools that help us assimilate all that data into something readable and understandable, which we can give to the customer saying: here's your machine's state of health and here's what you need to watch out for."
There are also operator codes generated by the operation of the machine. "As simple as an unattached seat belt, hard braking, or an operator who doesn't fully stop the machine before throwing it into reverse." That information signals the need for training. It also serves to call out safety risks for the operator and those working around the machine. For instance, "your operator neglected to wear a seatbelt 14 times in the last month, always on the same machine or a truck gets loaded with 60 tonnes while its capacity is 45… the stability of the equipment is affected."

Customized services and solutions, whatever the fleet
Toromont offers solutions that can provide data much more quickly to sites connected to a wireless network, virtually in real time. "On our end, there's a delay of an hour or a day . It doesn't replace either the operator or common sense. He still has to pay attention to alerts he gets on board." If the error code is serious, the operator is alerted automatically. Accessories can also be connected. Geolocation makes it possible to monitor a territory to learn a machine's whereabouts at any time of the day. Fleet management can start small scale and be extended going forward in accordance with the use and adaptation to the data management. Connectivity accelerates every year and LTE technology is accessible almost everywhere. In the not too distant future, it will enable autonomous machines, even machines that can self-diagnose in the event of a problem. So, even at small scale, it's a good idea to add connectivity to your machine management toolbox.
Follow the conversation between Brian Davis and Dan Martin to learn more about the value of data to your business.