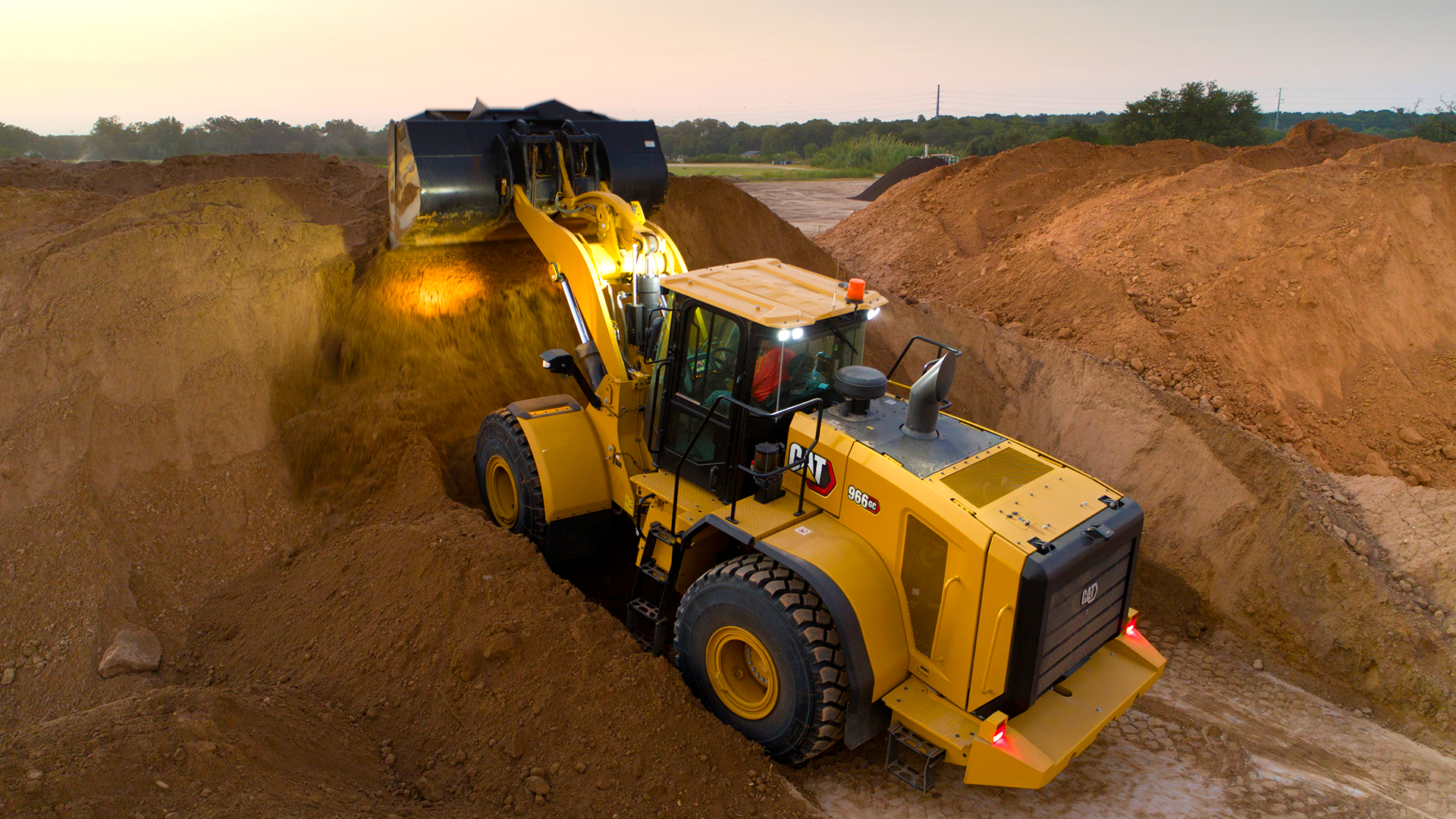 With the introduction of the brand new 966 GC and the redesign of the two existing models, Caterpillar has created the only range of medium wheel loaders with three models to choose from.
Each loader in the current range — the 966 (previously the 966 M), the 966 XE (previously the 966 MXE), and the 966 GC — offer a unique combination of features.
966GC
The new reliable Cat 966 GC Wheel Loader is easy to operate, and offers 15% lower owning costs. It offers fuel efficiency, thanks to an engine idle management system, load-sensing hydraulics, and on-demand fan.
The cab has been equipped with operator comforts that include intuitive controls, excellent visibility, and low-effort pilot-operated hydraulic implement controls.
966 & 966 XE
The two newly enhanced models are equipped with technologies and add-on features that make them more efficient:
Cat Payload with Assist ensures that Payload is enabled and calibrated.
Auto Set Tires reduces tire slip by lifting the bucket and putting weight on the front tires.
Autodig completes the remainder of the dig cycle after tires have been autoset.
Operator profiles save settings from the previous session, enabling operators to start quickly and work confidently.
Application profiles enable operators to load a preferred set of machine settings with one button press.
Additional benefits of the Autodig and Auto Set Tires features are longer tire life, improved pile penetration, 15% larger payload, and reduced fuel consumption. Both features can be toggled on and off in the Assist menu.
Always getting better
Caterpillar's heavy equipment makes light work of challenges on the job site. By introducing and evolving technologies in medium wheel loaders, operators can work more efficiently and more sustainably. XE models like the 966 XE are a leap forward in sustainability, reducing CO2 emissions in addition to reducing fuel consumption, thanks to the CVT transmission.